Minisode 48 – Trust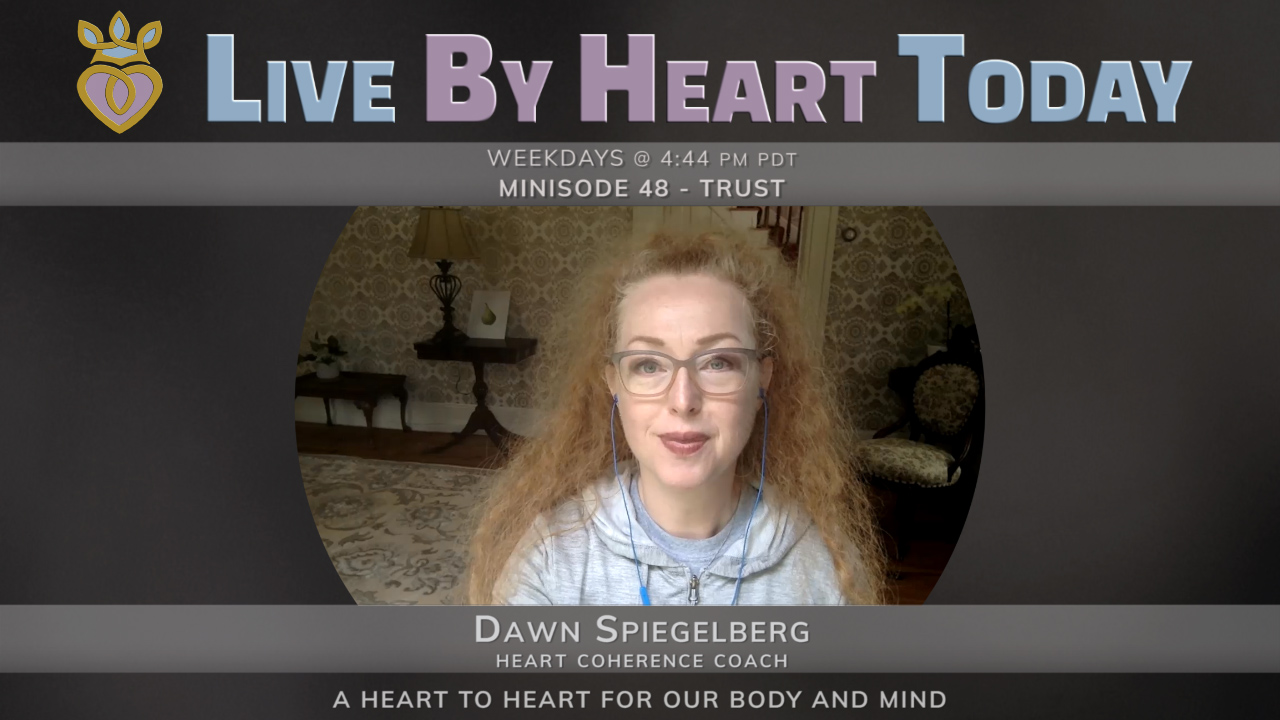 Minisode 48 - Trust
Dawn Spiegelberg has a heart to heart with us about what underlies injury and how an injury can be experienced as incredibly painful based on what or how we think.
Dawn shares about her own injuries and how the physical body is merely an expression of two other imbalances that, when they are addressed, allow the body to heal itself.
This Minisode is in our Season 8 series and is designed to help us navigate change and uncertainty by allowing our Heart to guide our Body and Mind.
If you want to learn how to live by heart today, contact Dawn at: DawnSpiegelberg.com
Live By Heart Today is hosted by Dawn Spiegelberg, a Heart Coherence Coach and produced by Retro Earth Studio.