Minisode 49 – Will of God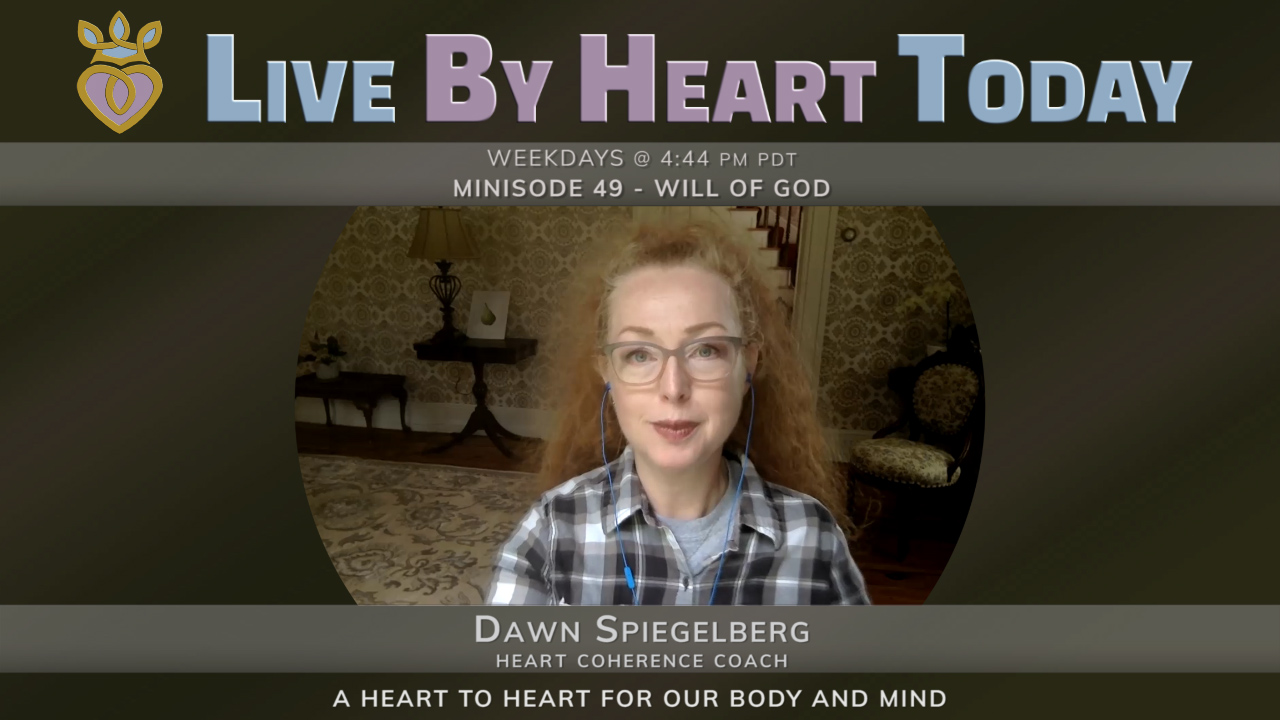 Minisode 49 - Will of God
Dawn Spiegelberg has a heart to heart with us about how to return to spiritual balance and peace.
Dawn shares how the mind can be realigned with God's will and filled with positive thoughts so that our heart can experience a calm, centeredness.
This Minisode is in our Season 8 series and is designed to help us navigate change and uncertainty by allowing our Heart to guide our Body and Mind.
If you want to learn how to live by heart today, contact Dawn at: DawnSpiegelberg.com
Live By Heart Today is hosted by Dawn Spiegelberg, a Heart Coherence Coach and produced by Retro Earth Studio.