Minisode 50 – Stillness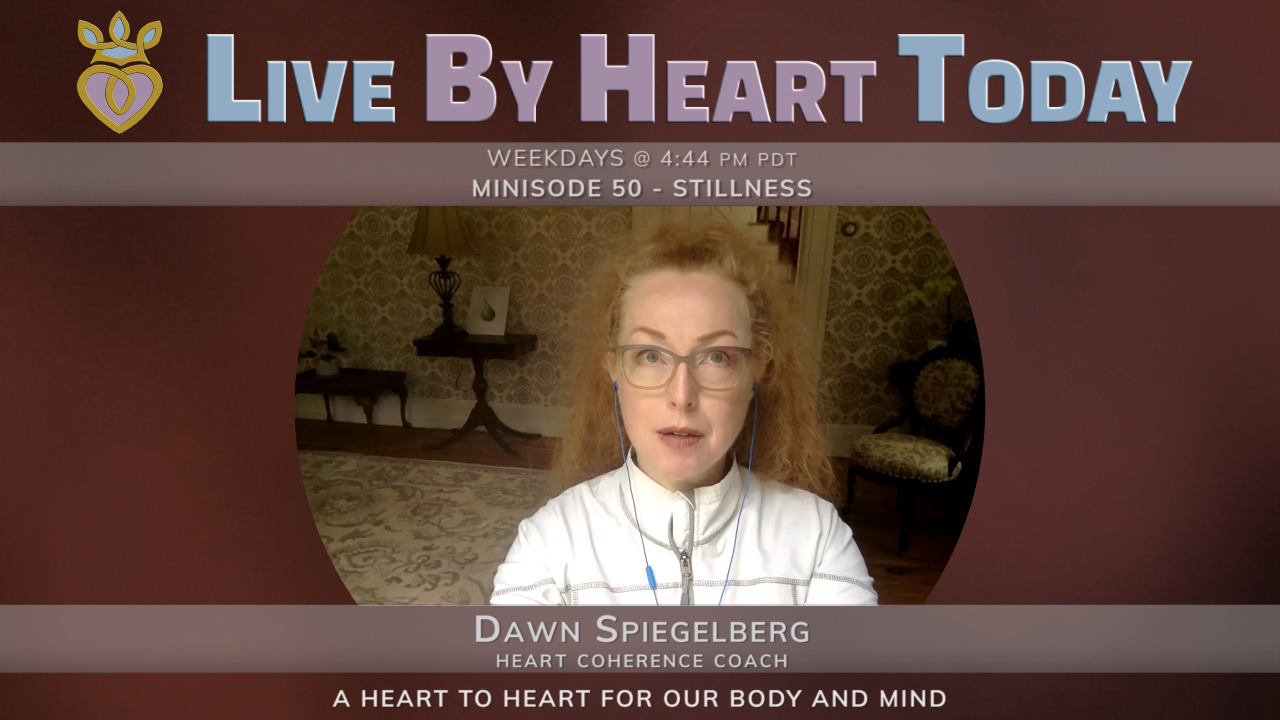 Minisode 50 - Stillness
Dawn Spiegelberg has a heart to heart with us about the example that nature gives us in a tornado and how the whirling chaotic aspects mirror the world we find ourselves focused on.
Dawn shares that one of the Live By Heart methods is to find peace no matter what may be happening around us and that it's possible to live in stillness and in alignment with our higher spiritual self.
This Minisode is in our Season 8 series and is designed to help us navigate change and uncertainty by allowing our Heart to guide our Body and Mind.
If you want to learn how to live by heart today, contact Dawn at: DawnSpiegelberg.com
Live By Heart Today is hosted by Dawn Spiegelberg, a Heart Coherence Coach and produced by Retro Earth Studio.