Show 78 – What Will It Take (Pt 1)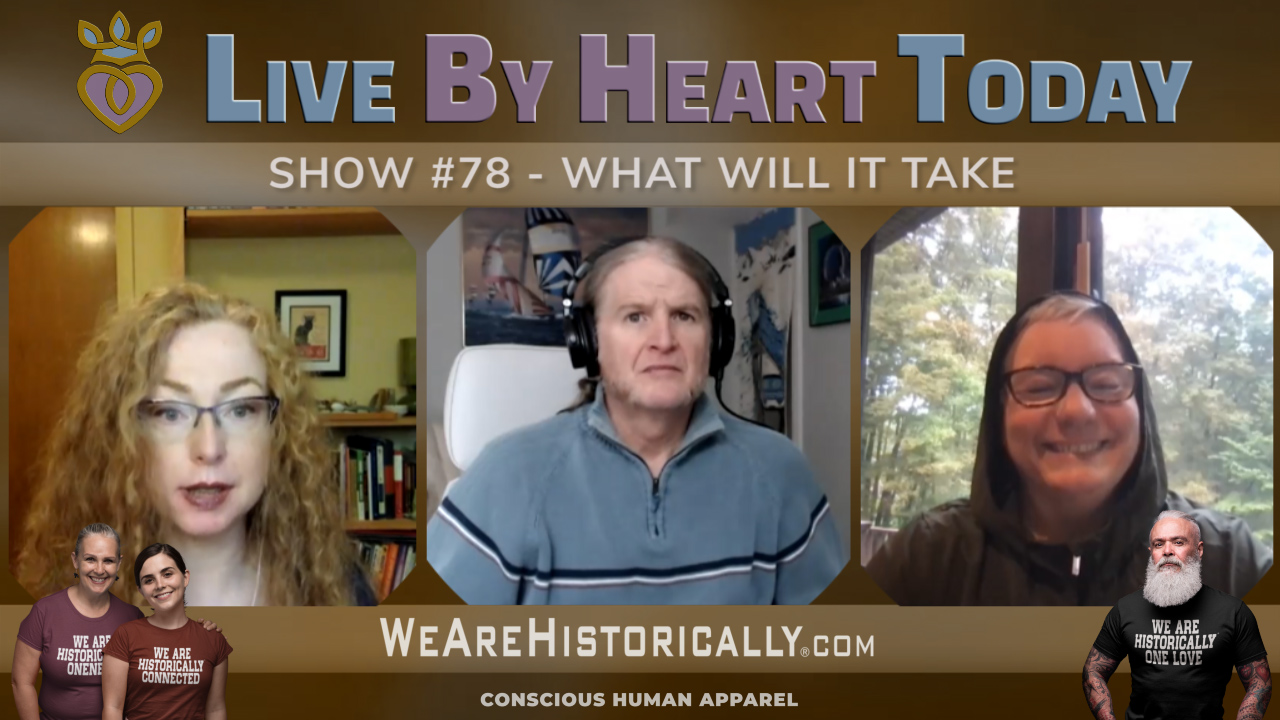 Live By Heart Today Show #78 | What Will It Take (Part 1)
Our seasonal topic is Growth and Dawn and Wendy have a heart to heart with Rusty Hill, our content producer about what it takes to make a shift that leads us towards fulfillment of our Soul's purpose.
We talk about finding our own way, owning who are and what we are about with confidence behind our choices and having satisfaction with the consequences of our actions or non-actions.
Dawn and Wendy discuss how our relationship with God evolves over time and Rusty shares an experience of how he broke through his resistance and reinvented his relationship with God .
Rusty also chats about some of his personal shifts that prepared him for his Vision Quest that we discussed in Show 76 and how he became unreasonable.
Live By Heart Today is a weekly talk show hosted by Dawn Spiegelberg, a Coherence Coach and Wendy R Wolf, a Professional Transformation Facilitator.
Produced by Retro Earth Studio.