Show 14 – Weathering Relationships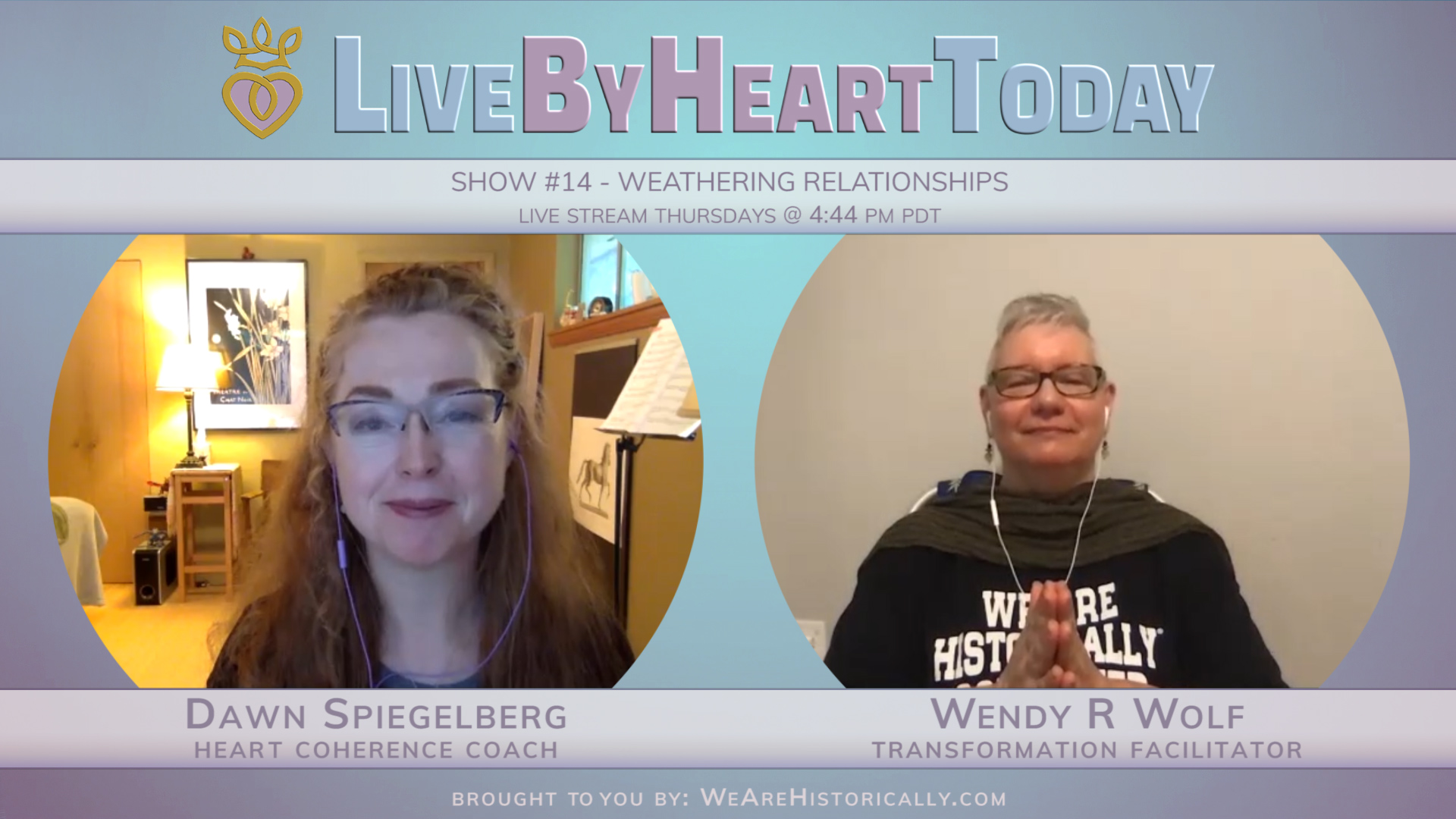 Live By Heart Today | Show #14 - Weathering Relationships
Dawn and Wendy have an open heart to heart conversation about weathering relationships and how we all have different expectations and different ways of being connected to each other and how we can allow the vertical relationships to fill us with love and safety.
Live By Heart Today is a weekly live stream hosted by Dawn Spiegelberg, a Coherence Coach and Wendy R Wolf, a Professional Transformation Facilitator.
Another creative art production by Retro Earth Studio.