Show 18 – Committing To Self-Mastery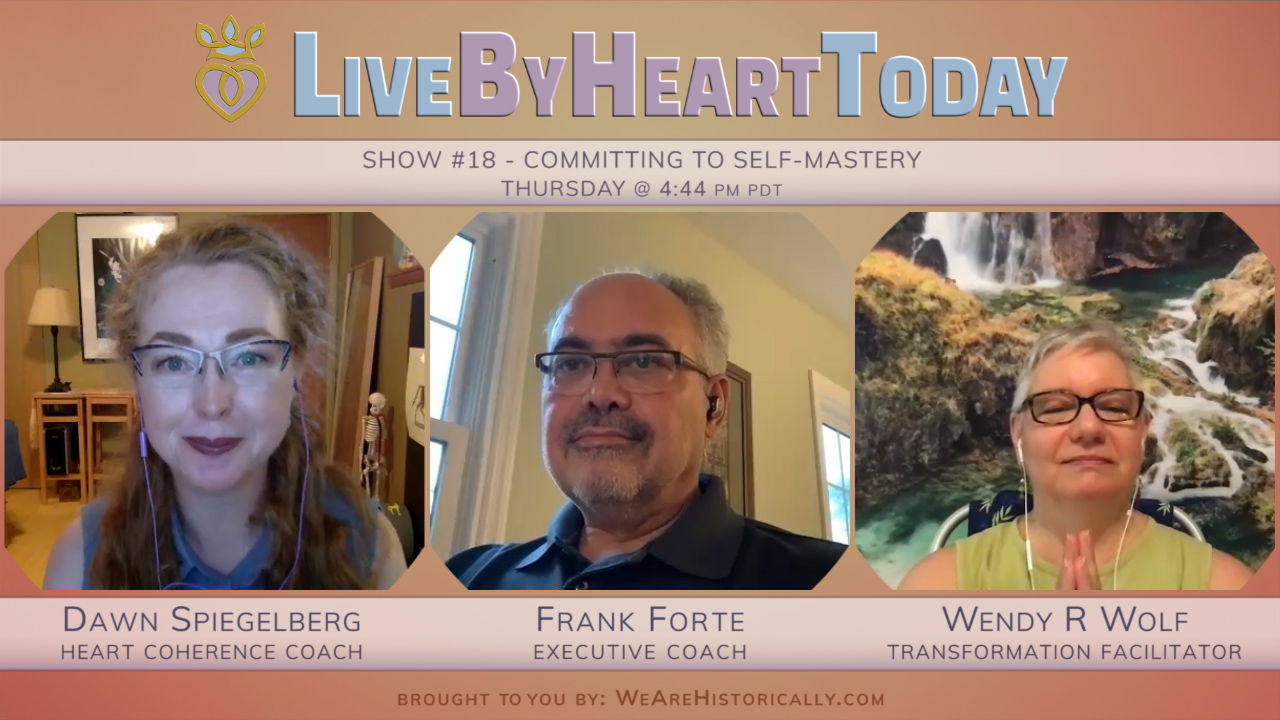 Live By Heart Today | Show #18 - Committing To Self-Mastery with Frank Forte
Dawn and Wendy resume their heart to heart conversation with Frank Forte, an Executive Coach, to share his experiences with committing to self-mastery.
When deciding to travel, one chooses a destination before starting the car. Any subsequent roadblocks, potholes, or detours are managed en route. You know you've arrived, because you're standing in a different place than when you started.
Self-mastery is a journey that requires a choice and commitment to getting there. Knowing your vision and establishing your purpose will keep you moving forward.
Live By Heart Today is a weekly live stream hosted by Dawn Spiegelberg, a Coherence Coach and Wendy R Wolf, a Professional Transformation Facilitator.
Another creative art production by Retro Earth Studio.