Show 34 – Gratefully Alive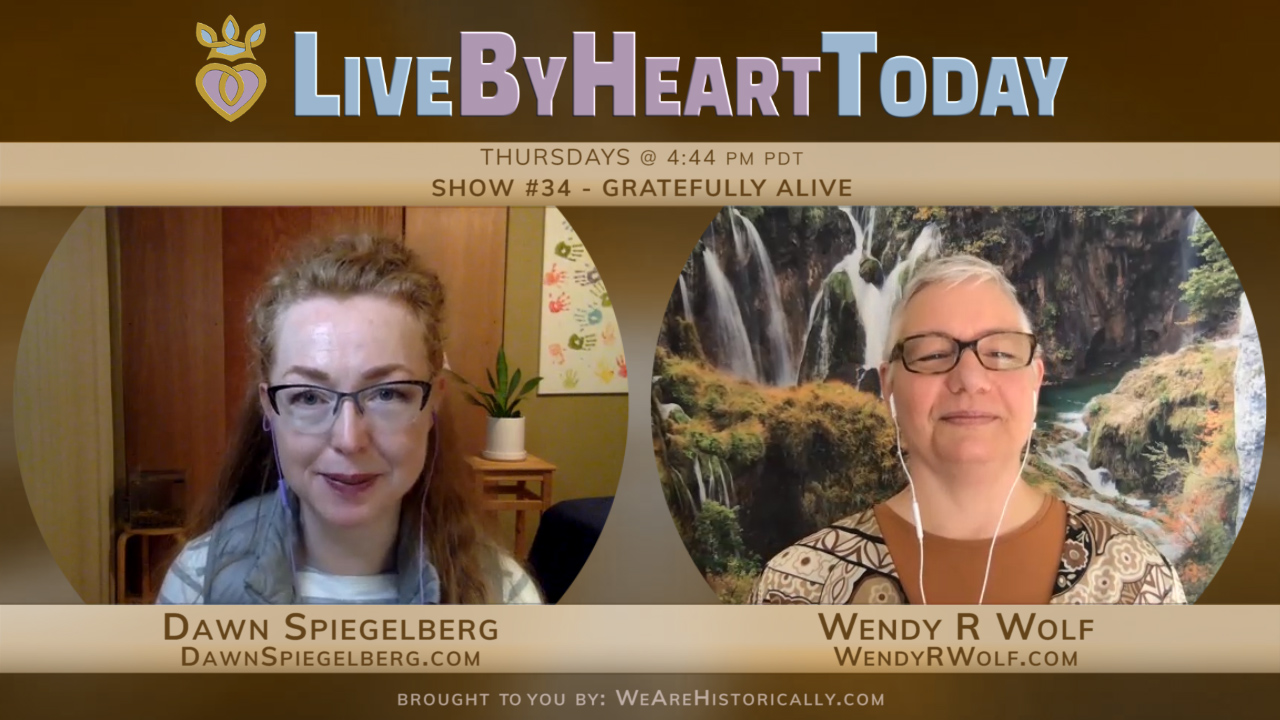 Live By Heart Today Show #34 | Gratefully Alive
Are things happening to you or for you?
Dawn and Wendy share how we can live in the practice of gratefulness to fulfill our purpose in life.
We'll discuss how we can realistically remain grateful and navigate around suffering, pain and loss.
We can learn habits that we can develop for ourselves that result in the experience of living by heart and in gratitude.
Join us as we have a heart to heart about how we can be in coherence and live by heart today.
This is a show designed to help navigate change and uncertainty by talking a little bit about science, a little bit about how our body works, a little bit about intuition and a whole lot about transformation.
Live By Heart Today is a weekly talk show hosted by Dawn Spiegelberg, a Coherence Coach and Wendy R Wolf, a Professional Transformation Facilitator.
Another creative art production by Retro Earth Studio.