Show 40 – Why Make Agreements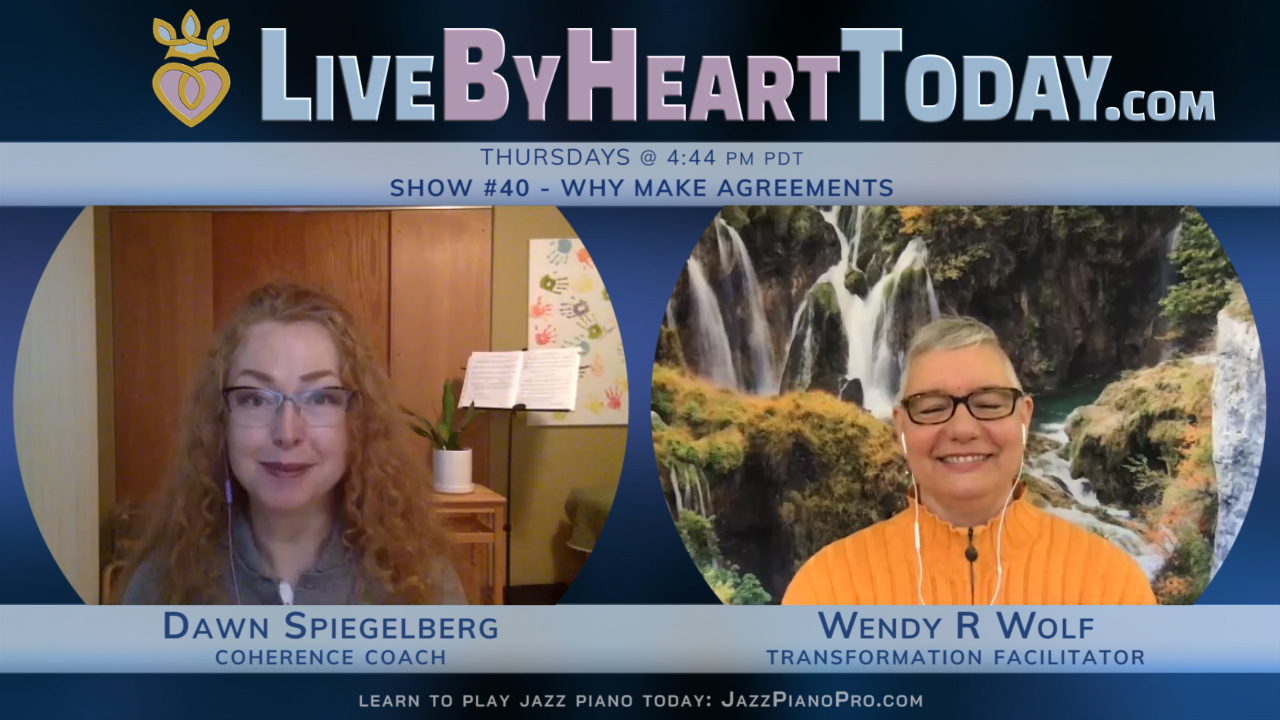 Live By Heart Today Show #40 | Why Make Agreements
Dawn and Wendy begin a new season with a heart to heart about agreements and why we make agreements.
There are particular systems and frameworks that we can leverage in order to keep our agreements. And, when we put systems in place and use them well, we establish integrity.
These structures take an intention and bring it into the world when agreements are made and kept. These systems work for both consciousness or unconscious intentions, as there are a lot of agreements that we don't know that we have and we just operate in without noticing.
There are times in our lives when we resist these systems and frameworks; however, if we're resisting these systems then we need to evaluate our agreements and really examine what works and doesn't work to obtain the results intended.
Join us as Dawn and Wendy share how the practice of heart coherence practice can create new possibilities that lead us to a life we love.
Live By Heart Today is a weekly live stream hosted by Dawn Spiegelberg and Wendy R Wolf and produced by Rusty Hill.
Another creative art production by Retro Earth Studio.