Show 43 – Turn Into Change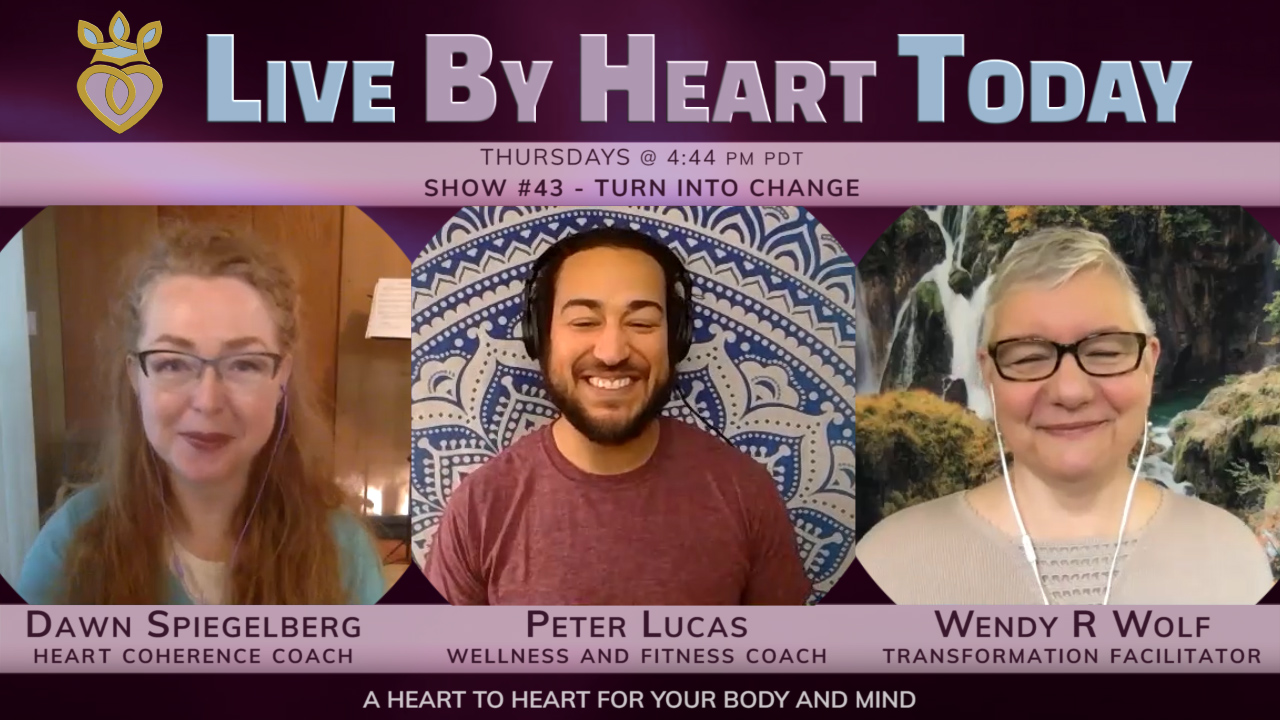 Live By Heart Today Show #43 | Turn Into Change with Peter Lucas
Peter Lucas joins Dawn and Wendy for another heart to heart convo about how our living agreements can lead us to the truth of who we really are and our divine purpose.
Peter Lucas is the Founder of Full Spectrum Performance and a personal trainer who specializes in wellness and fitness development. www.FSPerformance.com
We'll talk about how practicing love, grattitude and forgiveness helps us transcend our human condition and accept change as part of the process of knowing ourselves better.
Join us as Dawn and Wendy share how the practice of heart coherence practice can create new possibilities that lead to a life we love.
Live By Heart Today is a weekly live stream hosted by Dawn Spiegelberg, a Coherence Coach and Wendy R Wolf, a Professional Transformation Facilitator.
Another creative art production by Retro Earth Studio.