Show 52 – Anniversary Special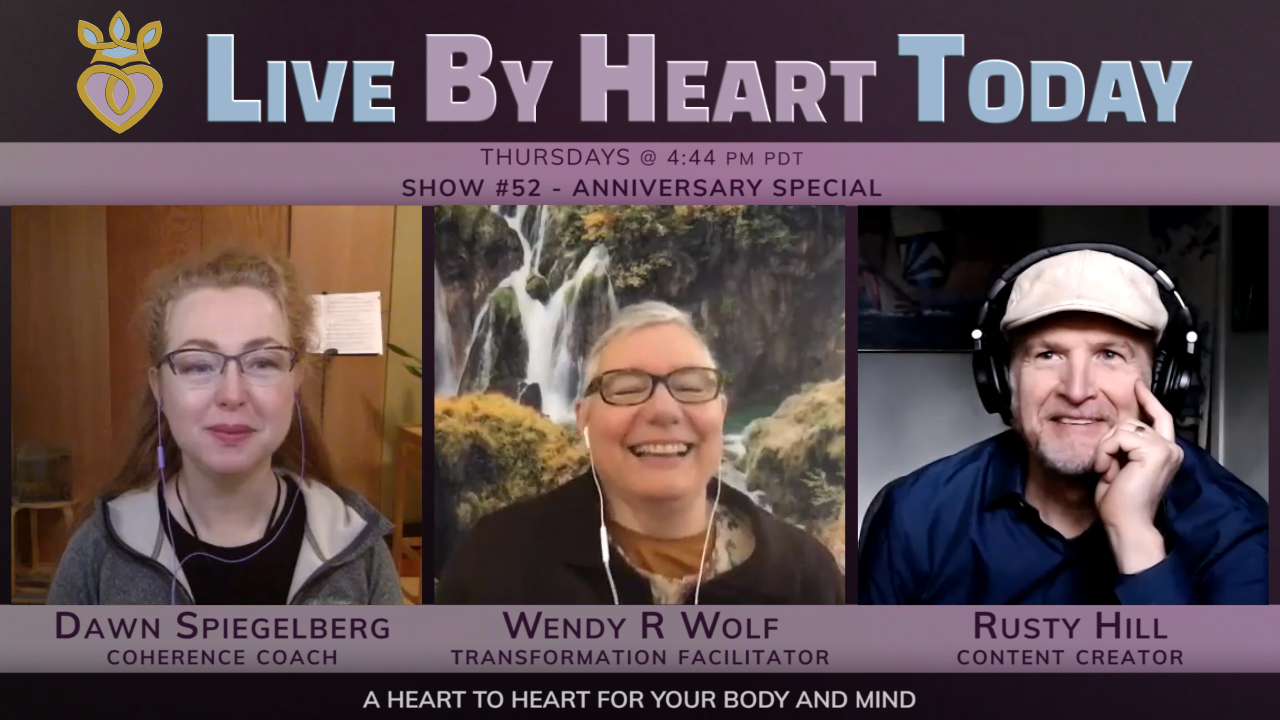 Live By Heart Today Show #52 | 1 Year Anniversary Special
We are celebrating a year of growth and transformation by living by heart with a special behind the scenes look at the creative process that is involved with creating our shows.
Dawn, Wendy and Rusty have regular production meetings to determine the content and direction for our shows and how we can keep them insightful, relevant and impactful.
In our brain-storming sessions, we all pitch a variety of ideas about the different subject matter we could discuss and how it pertains to living by heart and furthering our Soul's evolution. We usually create a couple of shows at a time as it helps keep them consistent with our over-arching seasonal themes.
This is a collection of heart to heart conversations that we had in our pre-production meetings that deserve a show of their own.
This is a show designed to help navigate change and uncertainty by talking a little bit about science, a little bit about how our body works, a little bit about intuition and a whole lot about transformation.
Live By Heart Today is a weekly live stream hosted by Dawn Spiegelberg, a Coherence Coach and Wendy R Wolf, a Professional Transformation Facilitator.
Another creative art production by Retro Earth Studio.