Show 64 – Free The Mind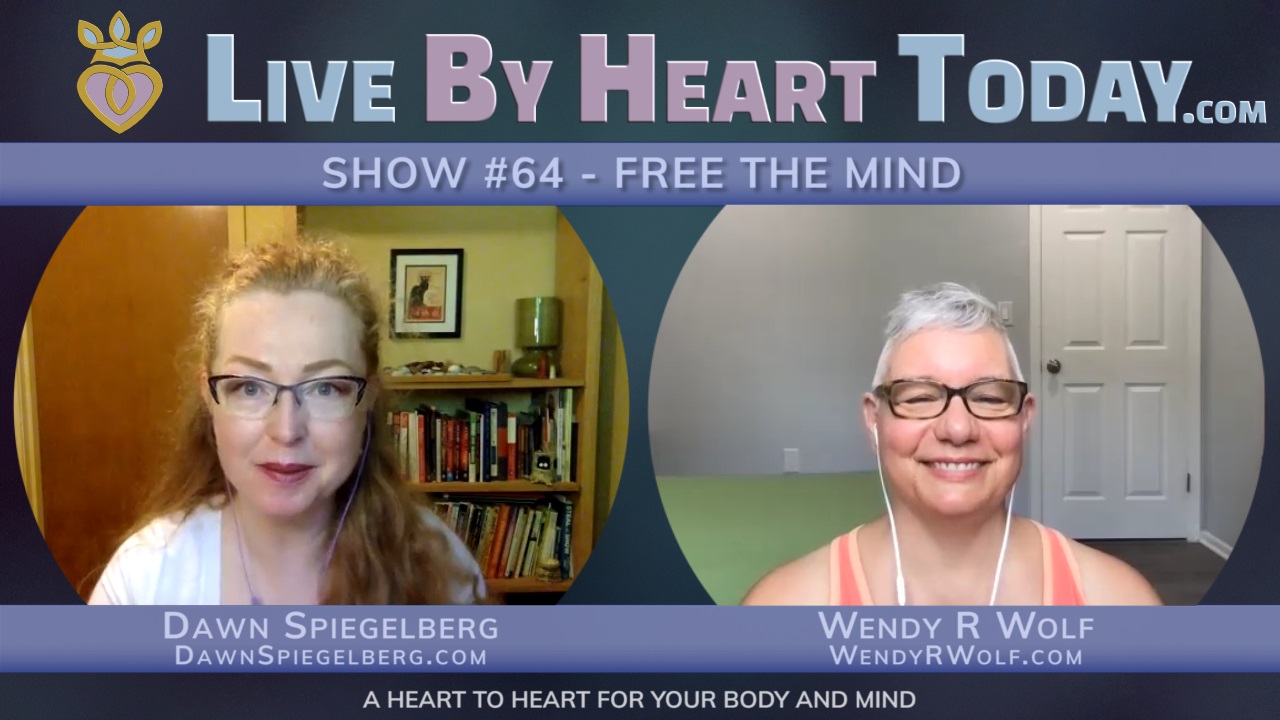 Live By Heart Today Show #64 | Free The Mind
Dawn and Wendy have a heart to heart about how to free the mind from the trap of our human condition.
We discuss how the Mind is persistently comparing our experiences and assigning meaning to everything.
And, although we rely upon our Mind, it can be overwhelming and provide us with an identity that's difficult to shift which can make growth and development harder to experience.
So join us as we free the Mind to be fully Self expressed and live without conditions and restrictions.
Live By Heart Today is a weekly live stream hosted by Dawn Spiegelberg, a Coherence Coach and Wendy R Wolf, a Professional Transformation Facilitator.
Produced by Retro Earth Studio.