Show 70 – Ties That Bond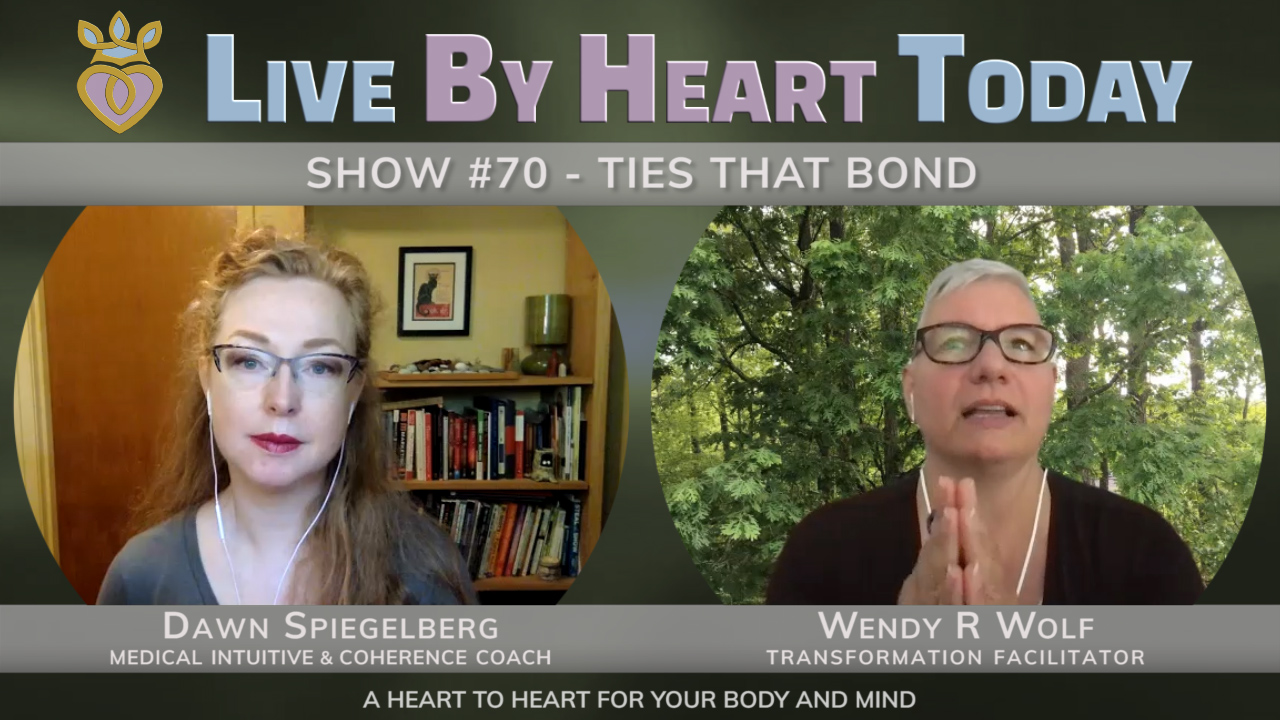 Live By Heart Today Show #70 | Ties That Bond
Dawn and Wendy have a heart to heart about creating lasting bonds with others and build meaningful connections to the world.
We also discuss the importance of oxytocin and how vital it is to living by heart as oxytocin inhibits our fear centers and allows us to deal with stressful situations with a calm clarity.
We also share insights on how we can shift out of fear and use our body to naturally stimulate our neurotransmitters to shift into a safer space.
Live By Heart Today is a weekly talk show hosted by Dawn Spiegelberg, a Coherence Coach and Wendy R Wolf, a Professional Transformation Facilitator.
Produced by Retro Earth Studio.