Show #23 – Choosing Your Goal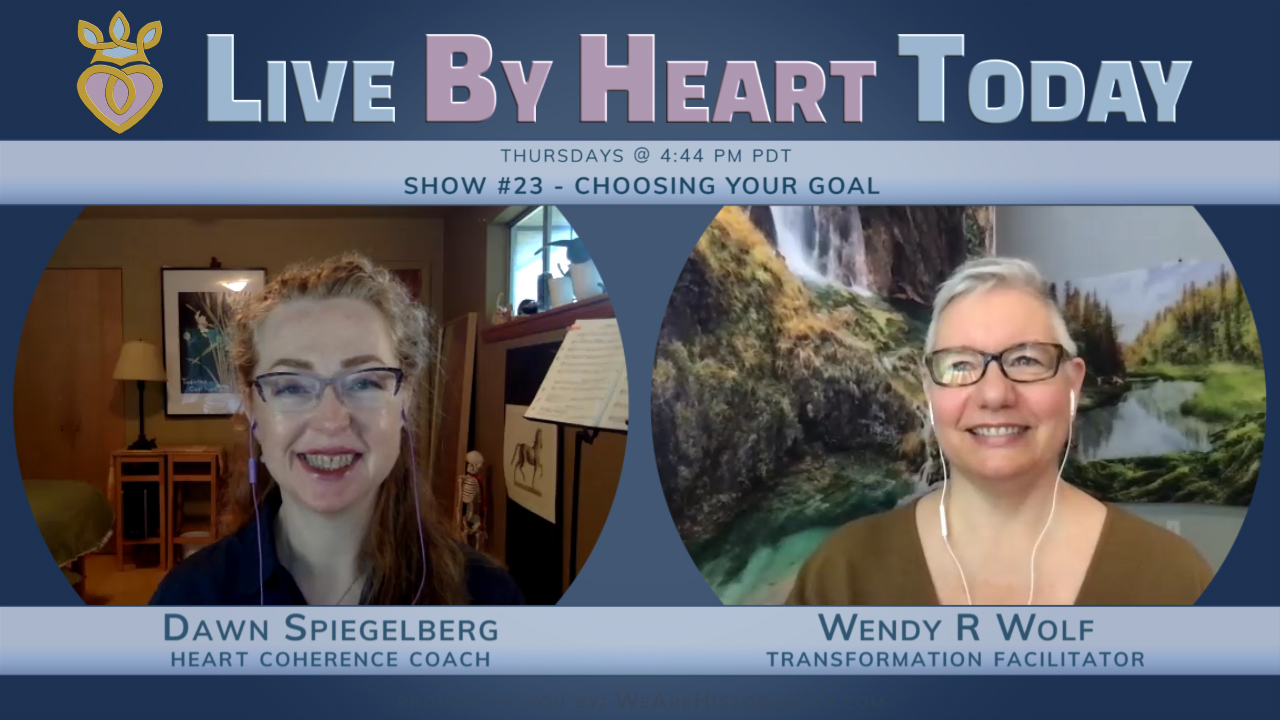 Live By Heart Today | Show #23 - Choosing Your Goal
For our heart to heart conversation today, Dawn and Wendy share how we give ourselves permission to pursue our own goals which defines our mission and clarifies our vision which can propel us toward fulfilling them.
We can make our own impactful contribution by being of service to others and making incremental shifts so that everyone's goals, which benefits the greater good for all, can come to fruition; including our own pot-of-gold.
Live By Heart Today is a weekly live stream hosted by Dawn Spiegelberg, a Coherence Coach and Wendy R Wolf, a Professional Transformation Facilitator.
This is a show designed to help navigate change and uncertainty by talking a little bit about science, a little bit about how our body works, a little bit about intuition and a whole lot about transformation.
Brought to you by:
www.WeAreHistorically.com
www.LiveByHeartToday.com
www.WendyRWolf.com
www.RetroEarthStudio.com