Show #24 – Realizing Your Goal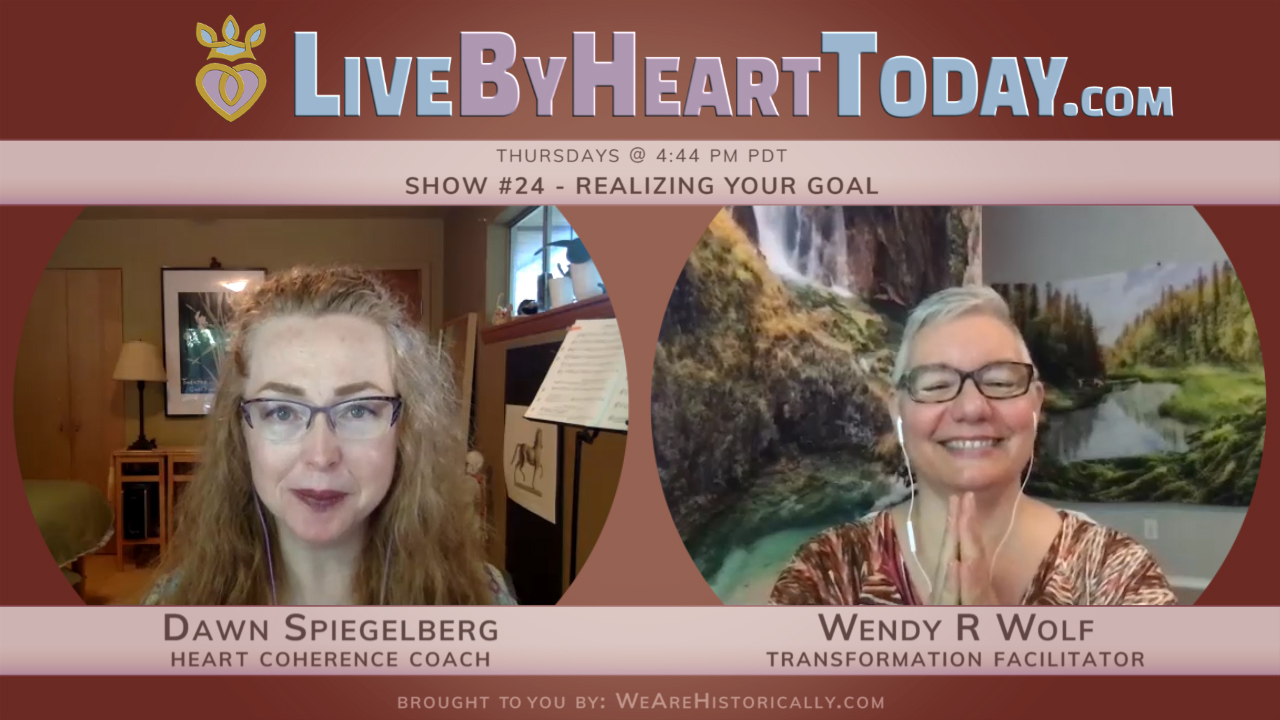 Live By Heart Today | Show #24 - Realizing Your Goal
Dawn and Wendy have a heart to heart convo about how we can realize our goals by understanding what they are and how to allow them to occur in our world.
When we tap into our passion, we connect to a powerful energy source that can fuel our creativity and sustain our capability to obtain our goals and avoid burn-out.
Live By Heart Today is a weekly live stream hosted by Dawn Spiegelberg, a Coherence Coach and Wendy R Wolf, a Professional Transformation Facilitator.
This is a show designed to help navigate change and uncertainty by talking a little bit about science, a little bit about how our body works, a little bit about intuition and a whole lot about transformation.
Brought to you by:
www.WeAreHistorically.com
www.LiveByHeartToday.com
www.WendyRWolf.com
Another creative art production by www.RetroEarthStudio.com