Show #25 – Unleashing Your Voice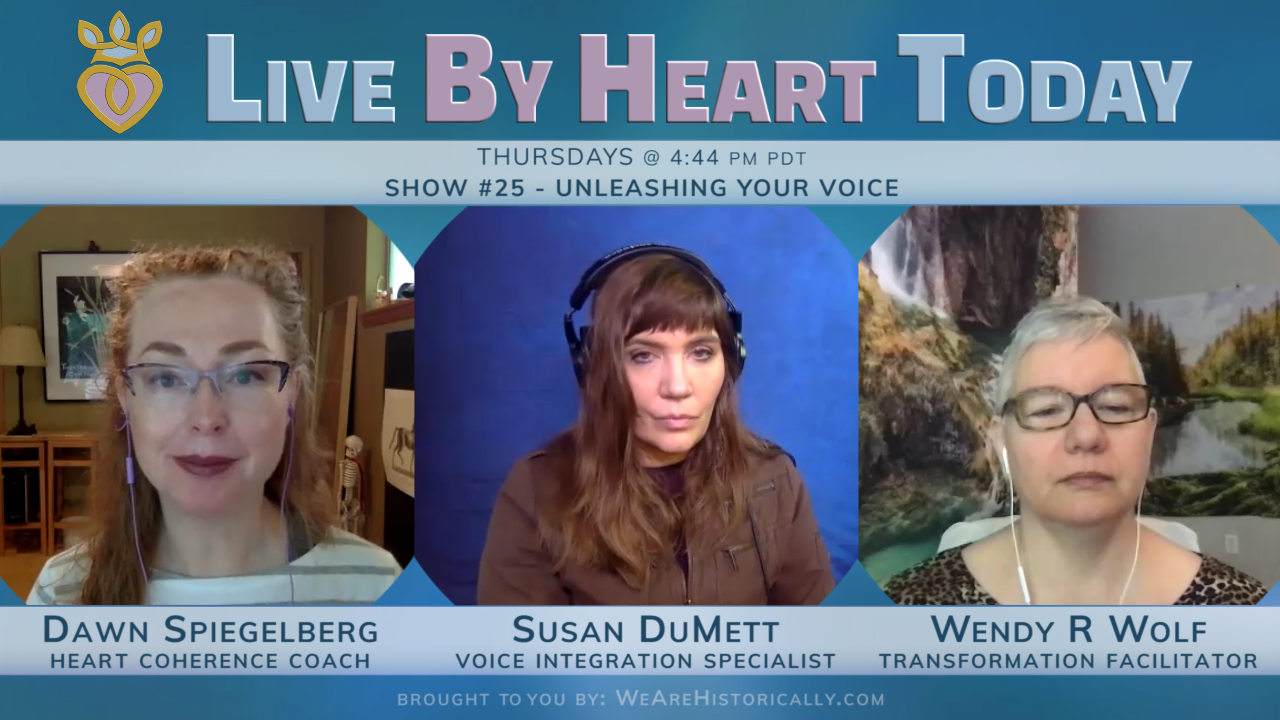 Live By Heart Today |Show #25 - Unleashing Your Voice
Dawn and Wendy invite Susan DuMett to join them for a heart to heart conversation about understanding how our vital our voice is in obtaining our goals and allowing them to occur in our world.
Susan DuMett is a body, mind and spirit integration specialist that is certified in different energy healing modalities and a licensed hypnotherapist.
www.AuroraMindAndEnergy.com
Live By Heart Today is a weekly live stream hosted by Dawn Spiegelberg, a Coherence Coach and Wendy R Wolf, a Professional Transformation Facilitator.
This is a show designed to help navigate change and uncertainty by talking a little bit about science, a little bit about how our body works, a little bit about intuition and a whole lot about transformation.
Brought to you by:
www.WeAreHistorically.com
www.LiveByHeartToday.com
www.WendyRWolf.com
Another creative art production by www.RetroEarthStudio.com