Show 55 – Expanding Roles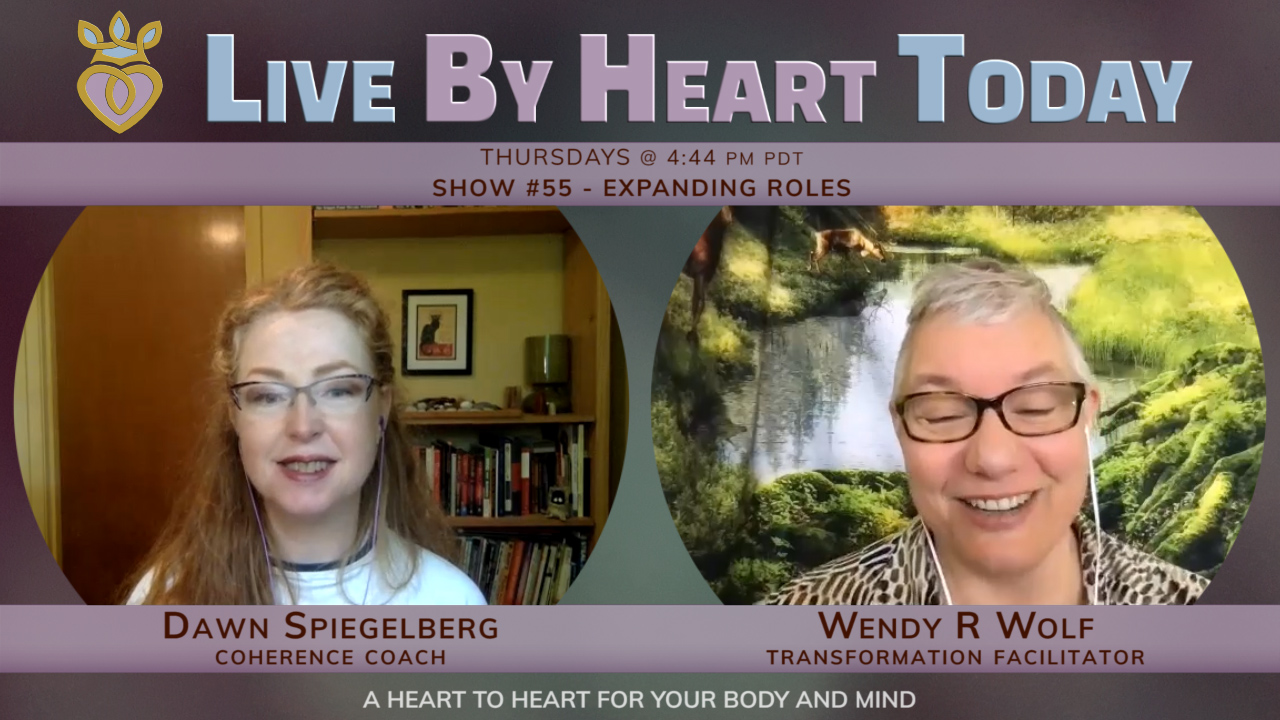 Live By Heart Today Show #55 | Expanding Roles
Dawn and Wendy have a heart to heart about how our roles in life expand as we grow and we learn to take on newer or bigger roles; assumed or otherwise.
Our theme this season is Rebirth and as we age, we grow into multiple responsibilities and eventually figure out how many we can juggle at the same time while still maintaining balance.
We use the example of seeds maturing through resilience and how it applies to our perceptions, paradigms and relationships.
We also discuss how our understanding of the world, and the way we interact in the world, changes as our roles evolve depending upon our circumstances because what we practice on a regular basis eventually leads to the mastery of a valuable life skill.
This is a show designed to help navigate change and uncertainty by talking a little bit about science, a little bit about how our body works, a little bit about intuition and a whole lot about transformation.
Live By Heart Today is a weekly live stream hosted by Dawn Spiegelberg, a Coherence Coach and Wendy R Wolf, a Professional Transformation Facilitator.
Another creative art production by Retro Earth Studio.