Show 56 – Dancing The Opposites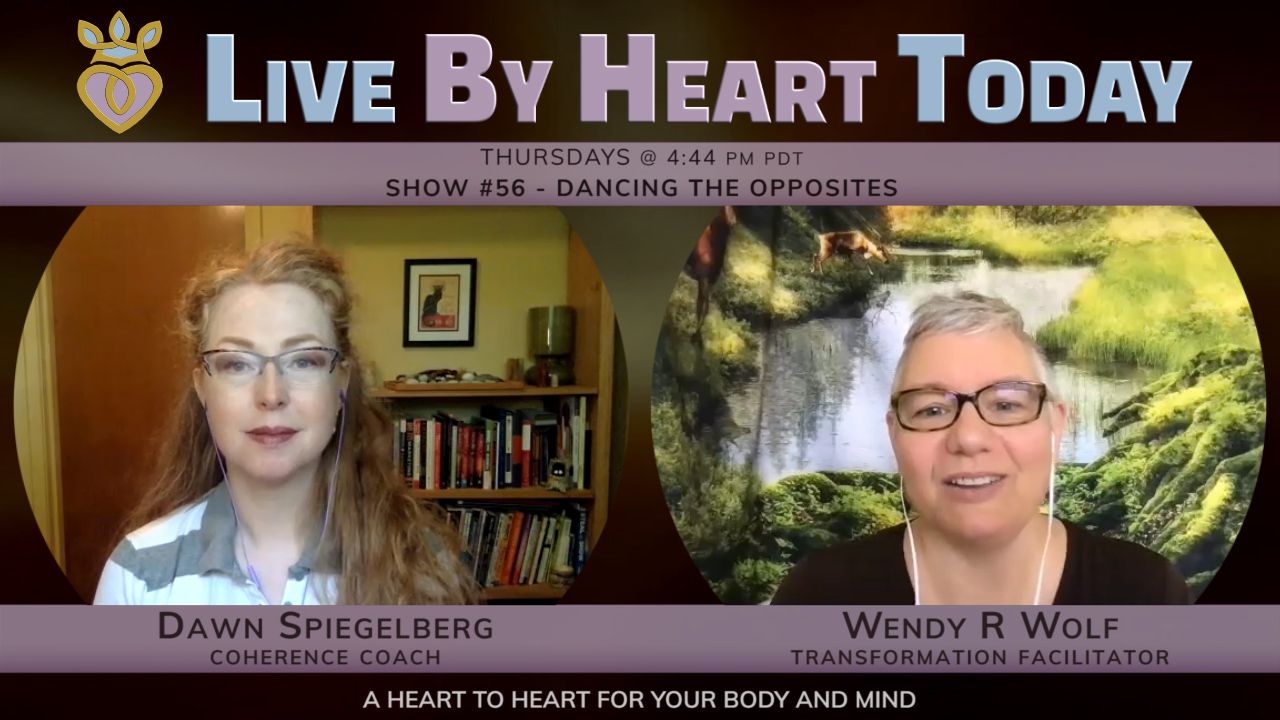 Live By Heart Today Show #56 | Dancing The Opposites
Our theme this season is Rebirth and Dawn and Wendy have a heart to heart about taking chances and dancing the opposite.
This attribute is healthy for our soul's development and is applicable to every aspect of our life as it affects our primary relationships, our family and our work space.
When we understand what other people are experiencing, we can interface with them better and identify with their role and ours.
This is a show designed to help navigate change and uncertainty by talking a little bit about science, a little bit about how our body works, a little bit about intuition and a whole lot about transformation.
Live By Heart Today is a weekly live stream hosted by Dawn Spiegelberg, a Coherence Coach and Wendy R Wolf, a Professional Transformation Facilitator.
Another creative art production by Retro Earth Studio.