Show 67 – Grow From Overflow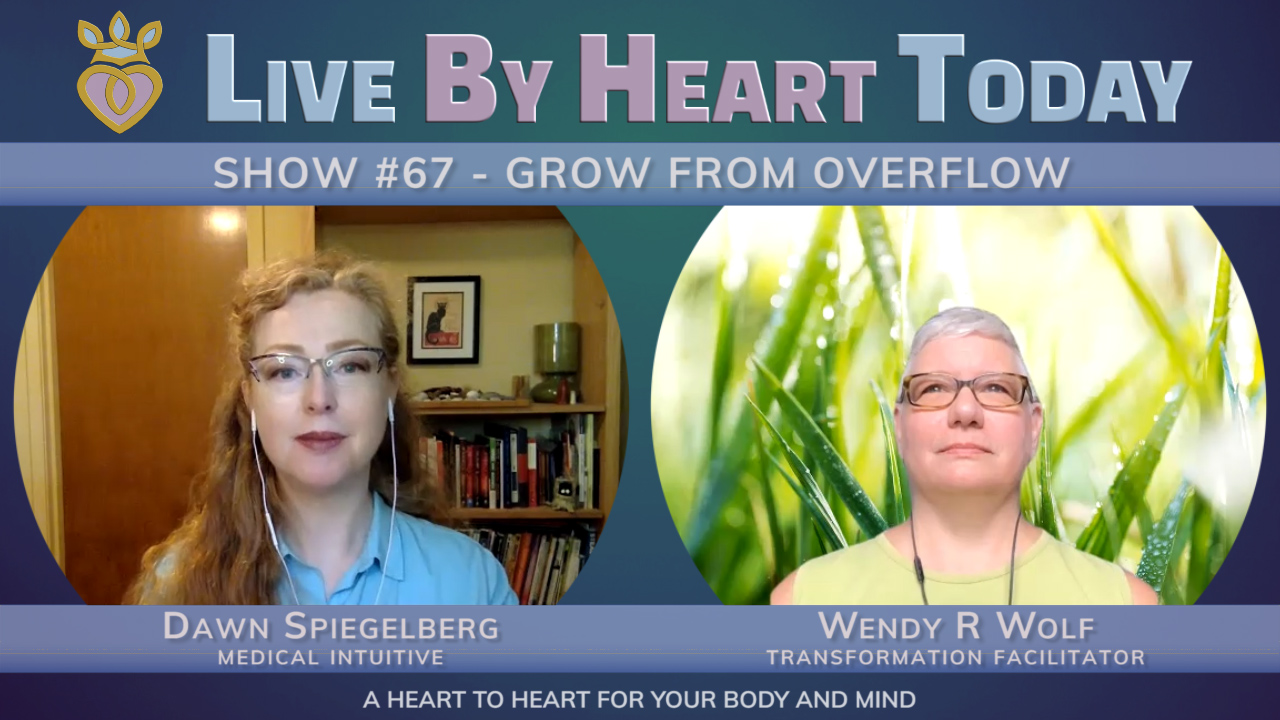 Live By Heart Today Show #67 | Grow From Overflow
In our new season of growth, Dawn and Wendy have a heart to heart about when growth happens as we will highlight different aspects of growth and how important they are to make growth possible.
When we are living in stress, the physiological response of our body is not growth.
We use stress to identify the threat that is causing us to use all of our stored energy to keep us safe but it can be draining. Prolonged stress can be destructive to our bodies and can cause disease and problems which stem from fear and the body's natural response to living in fear.
Growth is possible when we create physiological shifts in our lives or otherwise our health will continue to decline.
Live By Heart Today is a weekly talk show hosted by Dawn Spiegelberg, a Coherence Coach and Wendy R Wolf, a Professional Transformation Facilitator.
Produced by Retro Earth Studio.