Show 68 – Cultivating Connection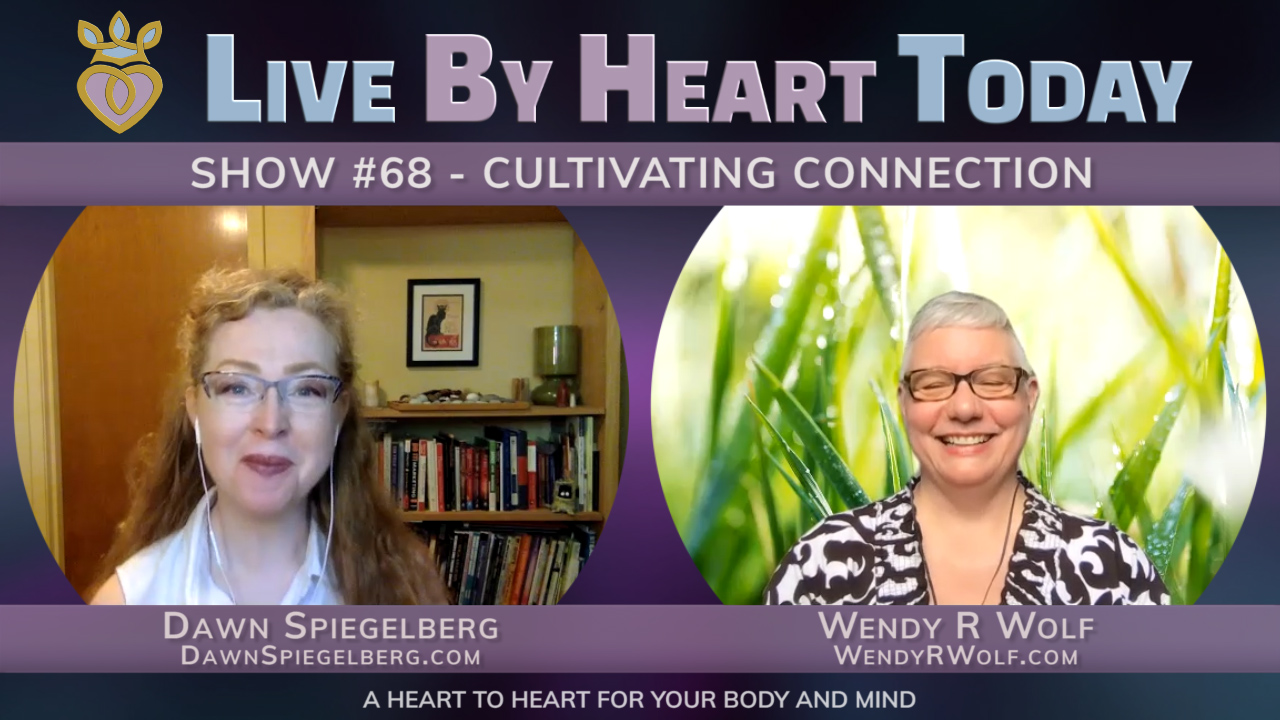 Live By Heart Today Show #68 | Cultivating Connection
Dawn and Wendy have a heart to heart about the importance of connecting to a deeper consciousness and experiencing the web of life.
We discuss how our brains can disconnect us from Source by limiting our perceptions yet our hearts can reconnect us with the universal Oneness.
We also chat about how to be full of love, security and self governance as we develop and grow by recognizing our individuality and being equals.
Live By Heart Today is a weekly talk show hosted by Dawn Spiegelberg, a Coherence Coach and Wendy R Wolf, a Professional Transformation Facilitator.
Produced by Retro Earth Studio.