Show 72 – Bonding Dividends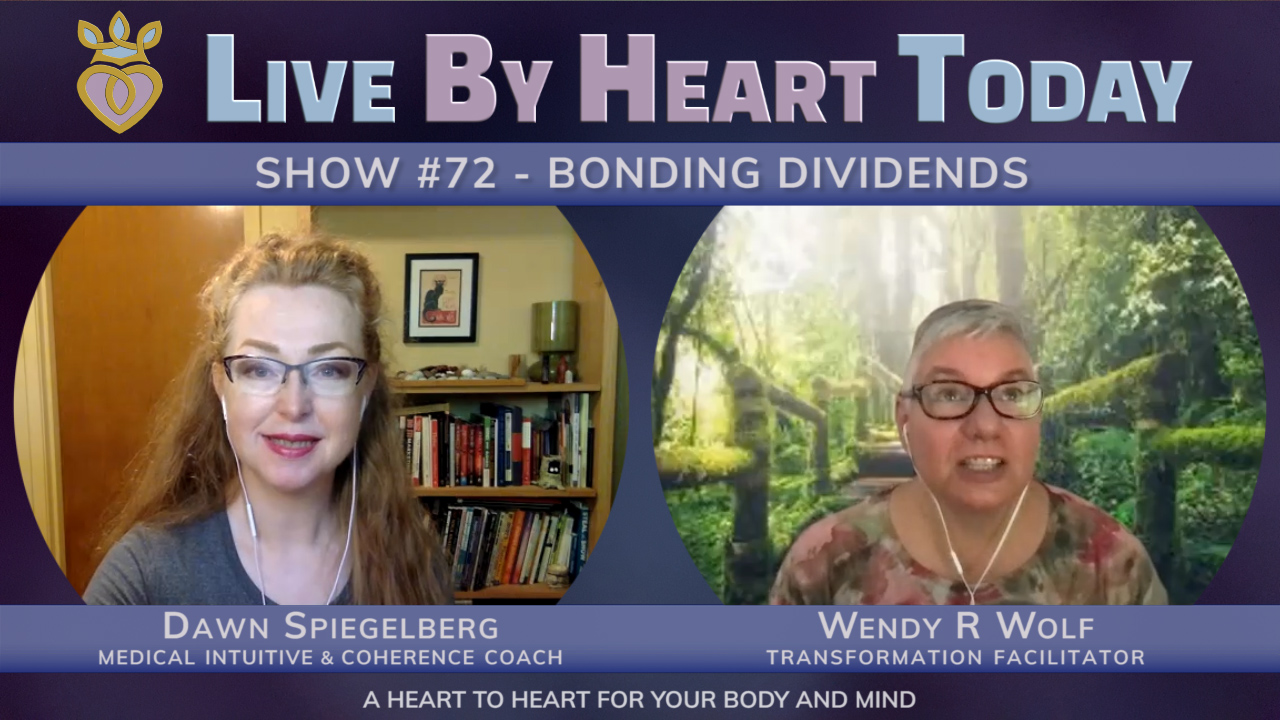 Live By Heart Today Show #72 | Bonding Dividends
Dawn and Wendy have a heart to heart about how we can grow through our relationships with a balanced dose of giving and receiving to develop a healthy intimacy that builds trust and momentum.
However, without proper communication, our relationships can degrade over time and without mutual reassurances, eventually trust will break down causing another rebuilding period that can be exhausting.
To prevent upsets that can cause breakdowns, we can connect with our heart space to determine the appropriate actions to take with divine timing that can build bonds that last a lifetime.
Live By Heart Today is a weekly talk show hosted by Dawn Spiegelberg, a Coherence Coach and Wendy R Wolf, a Professional Transformation Facilitator.
Produced by Retro Earth Studio.