Show 73 – Life Leaves Clues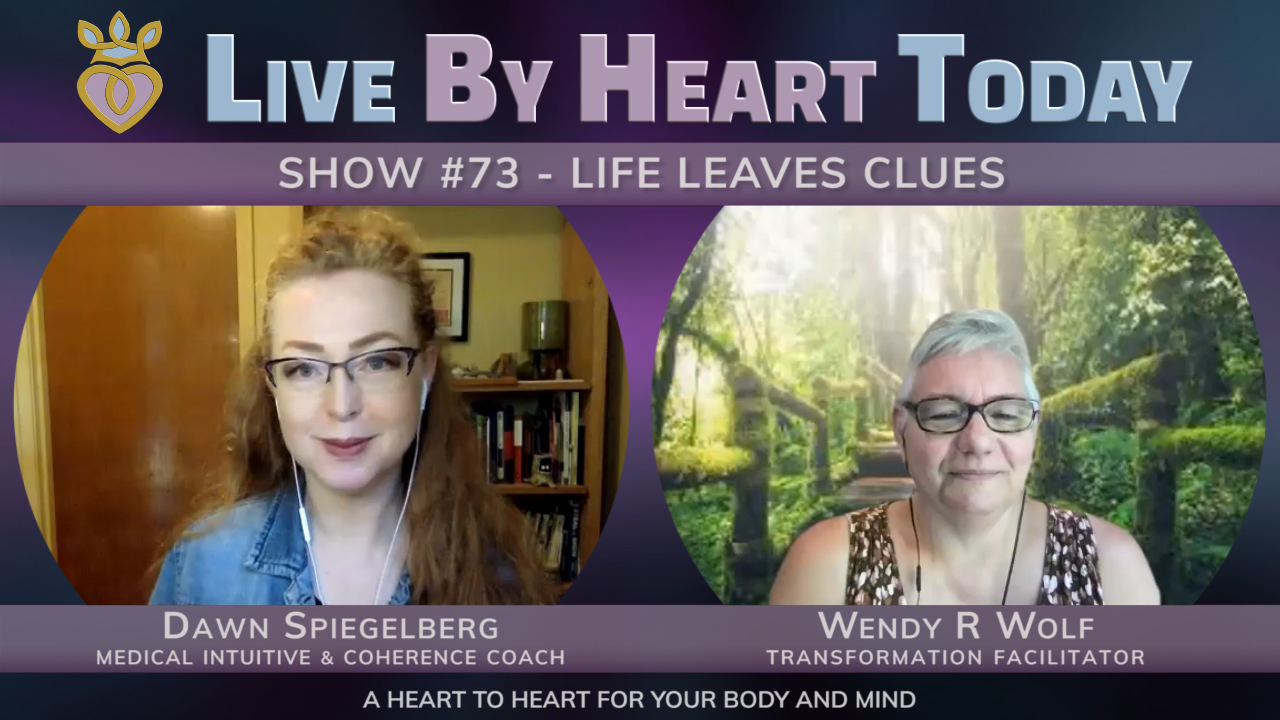 Live By Heart Today Show #73 | Life Leaves Clues
Dawn and Wendy have a heart to heart about how life leaves clues to indicate if there is growth or decay in our lives and it is a form of discernment that doesn't require psychic ability but our skills of observation.
When it comes to living by heart, there are also clues we can look for that can lead us to a greater understanding of our Self and others.
Sometimes the clues as to what is happening are not so obvious and we have to dig deeper to seek the truth as to what is actually developing by tracing the cause back to the source.
This type of inner work does require practice and the more we heighten our awareness, the more astute we become.
Live By Heart Today is a weekly talk show hosted by Dawn Spiegelberg, a Coherence Coach and Wendy R Wolf, a Professional Transformation Facilitator.
Produced by Retro Earth Studio.