Show 75 – Hungry For More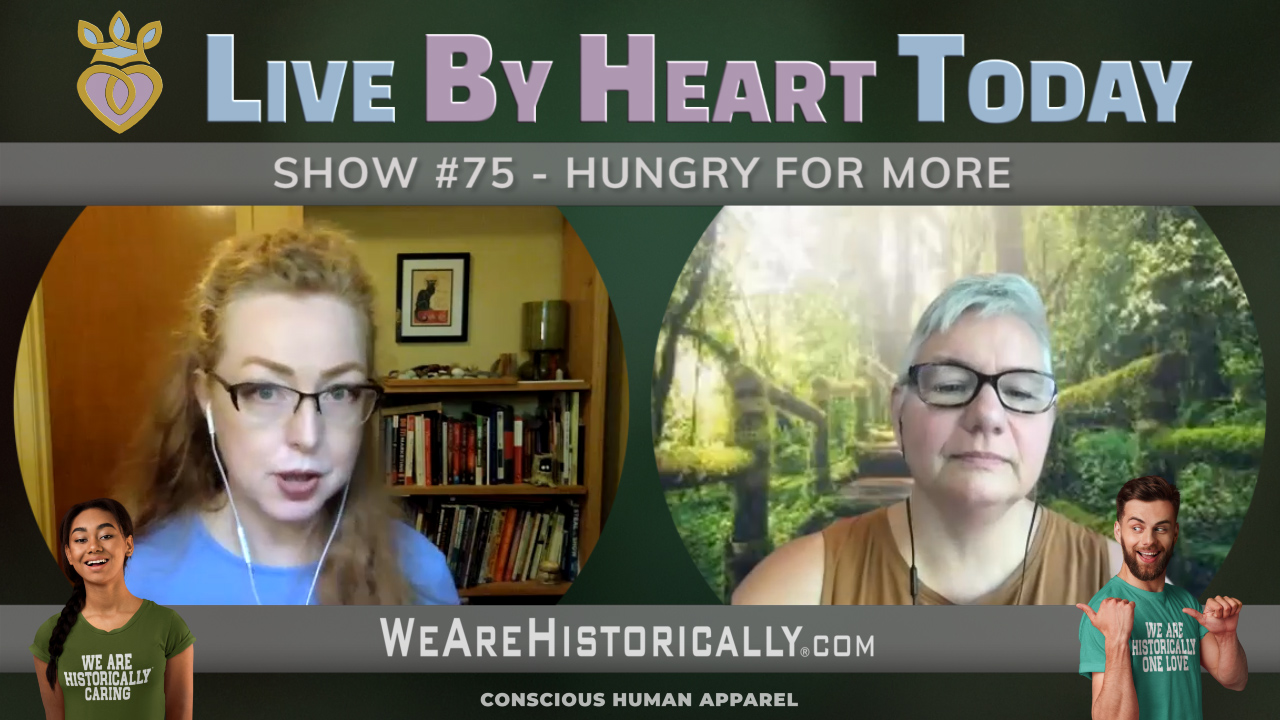 Live By Heart Today Show #75 | Hungry For More
Our seasonal topic is Growth and we have a heart to heart about living an amazing life by fulfilling our Soul Purpose which is our sole purpose.
Dawn and Wendy share how nature is designed to keep creating more and when we align with our own intrisic nature we can also create more of what our Soul desires.
We'll discuss the tools, methodology and mindset that it takes to achieve our Soul Purpose through heart coherence and soul transformation.
Live By Heart Today is a weekly talk show hosted by Dawn Spiegelberg, a Coherence Coach and Wendy R Wolf, a Professional Transformation Facilitator.
Produced by Retro Earth Studio.