Show 74 – Go For The Heart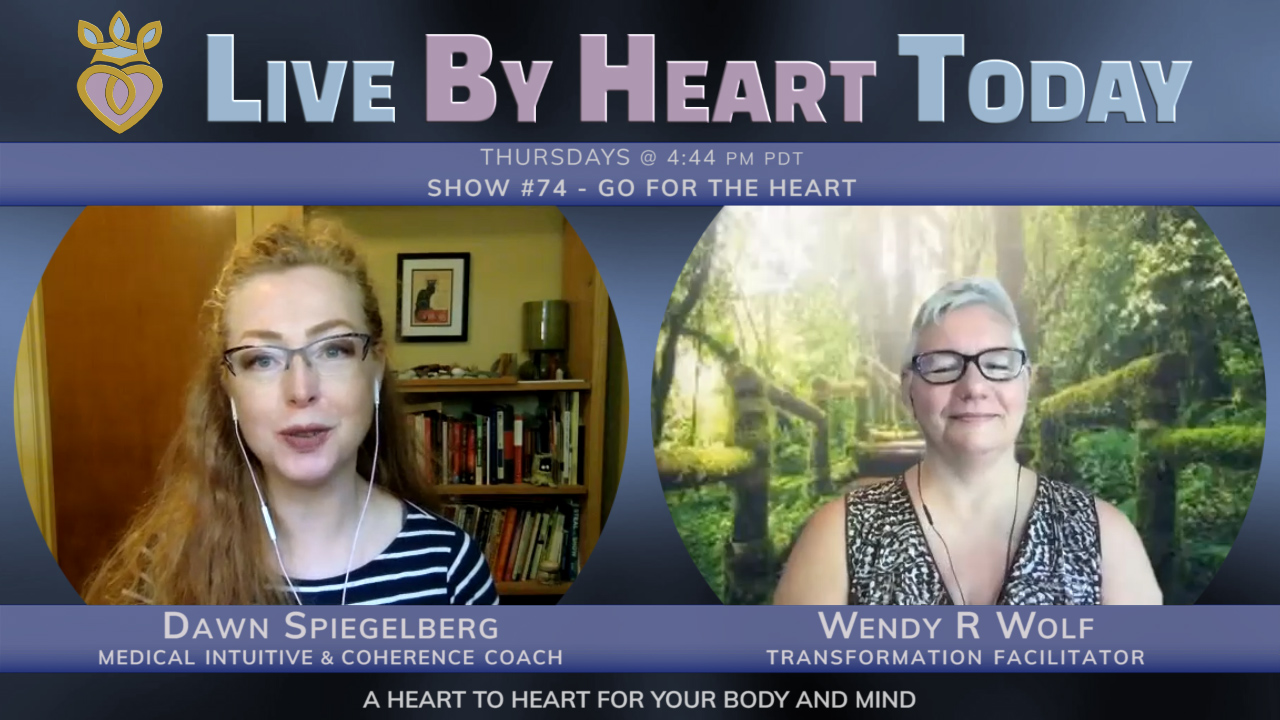 Live By Heart Today Show #74 | Go For The Heart
Dawn and Wendy have a heart to heart about being focused upon our goals and what it takes to reach them.
Our seasonal topic is Growth and as we practice Self Mastery and manifesting a life we love, we realize that it takes committed action to get our desired results.
We'll discuss the tools, methodology and mindset that it takes to achieve our goals through heart coherence.
Live By Heart Today is a weekly talk show hosted by Dawn Spiegelberg, a Coherence Coach and Wendy R Wolf, a Professional Transformation Facilitator.
Produced by Retro Earth Studio.