Show 81 – Add Heart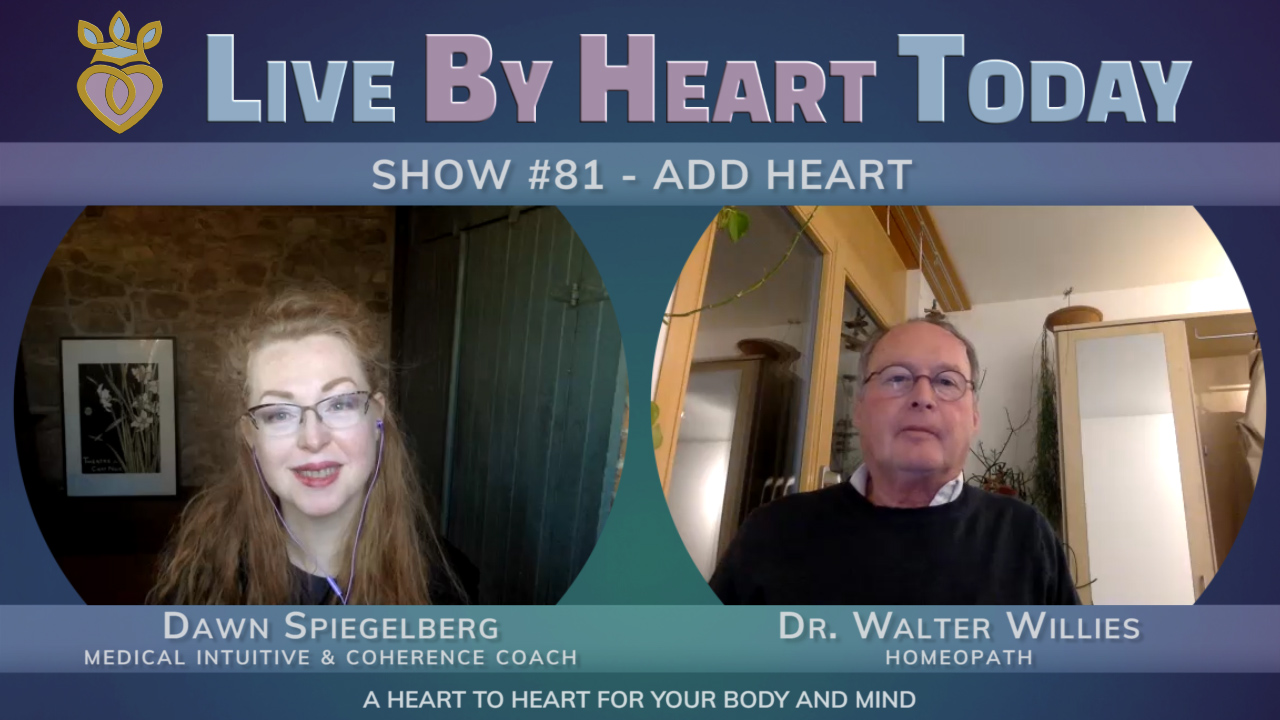 Live By Heart Today 81 | Add Heart
We begin our new year with a new season and our theme for Season 7 is Pilgrimage.
Dawn Spiegelberg has a heart to heart with our guest, Dr. Walter Willies, who graduated in English, Psychology and Religious Studies and became a teacher wjo later transitioned into homeopathic medicine.
Join us as we share insights on: how our heart communicates between our brain; how we communicate without using words; the importance of speaking from the heart; authentically expressing ourselves; rational thinking versus intuitive thoughtfulness; defining the heart;  Zen Spirit Christian Spirit; getting to the heart of the matter; badges of success and what love means; loving your Self; connecting with our pets; relax and breathe; notice and be present; and more insights about Heart Coherence.
Learn more about Dr. Willies at: Learn more about Dr. Willies: www.WatermanHomeopathy.com
Cosmic Heart is the second show of our Season 7 theme: Pilgrimage. Each show is a self-contained mini-discourse that progressively compounds over each season to support an overall topic of well-being.
Live By Heart Today is hosted by Dawn Spiegelberg, a Medical Intuitive and Coherence Coach and produced by Retro Earth Studio.
= = = = = = = = = = =
Thank you for supporting our show:
Dawn Spiegelberg | Live By Heart Today
Energy Body Tuners  | Jazz Piano Pro
Retro Earth Studio |We Are Historically