Show 87 – Yearning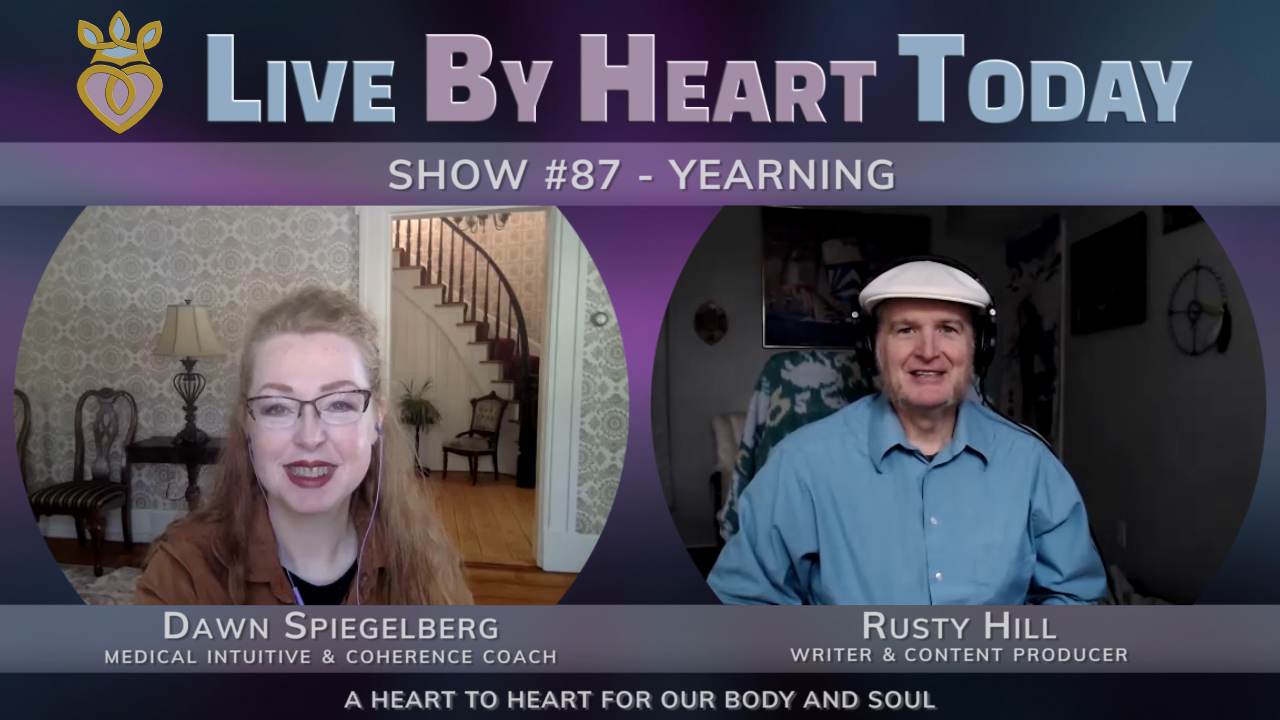 Live By Heart Today 87 | Yearning
Dawn Spiegelberg and Rusty Hill have a heart to heart about Yearning and how everyone yearns for Something and most people are searching for that Something through their entire lives.
Rusty shares how he believes we all have a Yearning for meaning and purpose which motivates us to seek and discover it in our own personal Pilgrimage; and once we satisfy our Yearning, we'll only yearn for more.
Dawn explains how we are sensory Beings that need stimulation to learn and experiences to grow; so we are often Yearning for something new, better or different.
We also share about: finding satisfaction; filling a hole in the heart; learning how to be still; observing our internal chatter; we are not our thoughts; detaching from problems; gaining value from listening to our bodies; thinking with the Heart; being in a constant meditative state; finding oneness and staying connected.
This is the seventh show in our Season 7 series: Pilgrimage. Each show is a self-contained mini-course that progressively compounds over each season to support an overall topic of well-being.
Live By Heart Today is hosted by Dawn Spiegelberg, a Medical Intuitive and Coherence Coach and produced by Retro Earth Studio.
= = = = = = = = = = =
Thank you for supporting our show:
Dawn Spiegelberg | Live By Heart Today
Energy Body Tuners  | Jazz Piano Pro
Retro Earth Studio |We Are Historically