Show 86 – Building Heart Bridges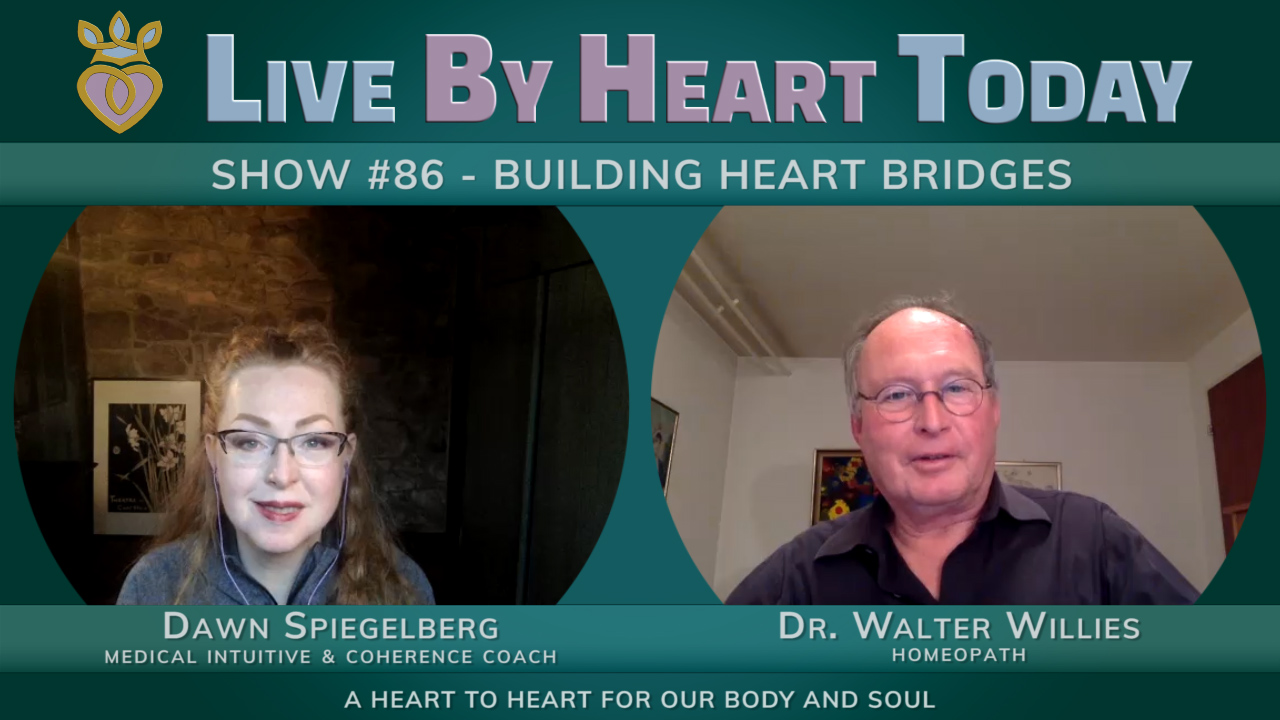 Live By Heart Today 86 | Building Heart Bridges
Dawn Spiegelberg and Dr. Walter Willies have a heart to heart about building bridges of communication as we continue our Pilgrimage.
Dawn and Dr. Willies share about: healing deep emotions; the science between Heart connections; the truth behind pain; avoiding and numbing the pain; creating a ties that binds by building a bridge with our self first; crossing the chasm of loss; carrying responsibility; making oaths, vows and agreements; burning bridges; building trust and integrity.
This is the sixth show in our Season 7 series: Pilgrimage. Each show is a self-contained mini-course that progressively compounds over each season to support an overall topic of well-being.
Live By Heart Today is hosted by Dawn Spiegelberg, a Medical Intuitive and Coherence Coach and produced by Retro Earth Studio.
Learn more about Dr. Willies at: Learn more about Dr. Willies: www.WatermanHomeopathy.com
= = = = = = = = = = =
Thank you for supporting our show:
Dawn Spiegelberg | Live By Heart Today
Energy Body Tuners  | Jazz Piano Pro
Retro Earth Studio |We Are Historically