Show 92 – Knowing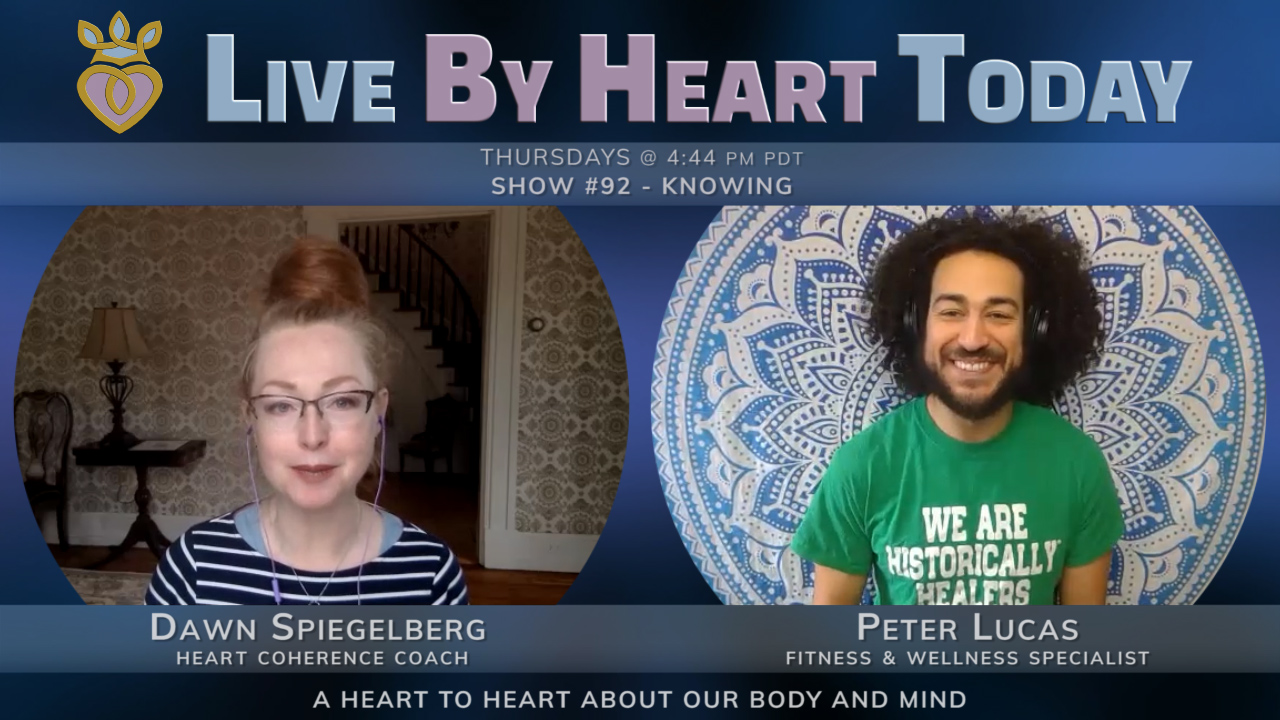 Live By Heart Today 92 | Knowing
Dawn resumes her heart to heart with Peter Lucas, a Fitness and Wellness Specialist, about why we don't know who and what we really are.
We begin by approaching this topic of Knowing with a childlike curiosity, as we share insights on understanding ourselves better and how we operate as a celestial body.
Join us as Dawn and Peter also have a heart about: the law of inertia; what is beyond the physical realm; assumption based knowing; harmonizing energies; looking horizontally and living vertically;
the path of humility; the ability to choose; the process of discernment; self awareness versus self absorption; cognitive abilities; and being more than our body.
Peter also shares how a group he founded, Building Brotherhood, is providing a safe space for men to practice being still and describes the nature of the books he has written.
We also share about: cosmic identity; made with stardust; Love being the foundation; stripping away our identity; the blending of Science and Spirit; living love; divine playground; devotion and praise; and gratitude through action.
In addition to being the Host of Creatives Chat, Peter is an Artist, Author and Founder of Community Through Unity and Building Brotherhood. For more about Peter: Creatives Chat.
Live By Heart Today is hosted by Dawn Spiegelberg, a Medical Intuitive and Coherence Coach and produced by Retro Earth Studio.
= = = = = = = = = = =
Thank you for supporting our show:
Dawn Spiegelberg | Live By Heart Today
Energy Body Tuners  | Jazz Piano Pro
Retro Earth Studio |We Are Historically