Show 3 – Secure Foundations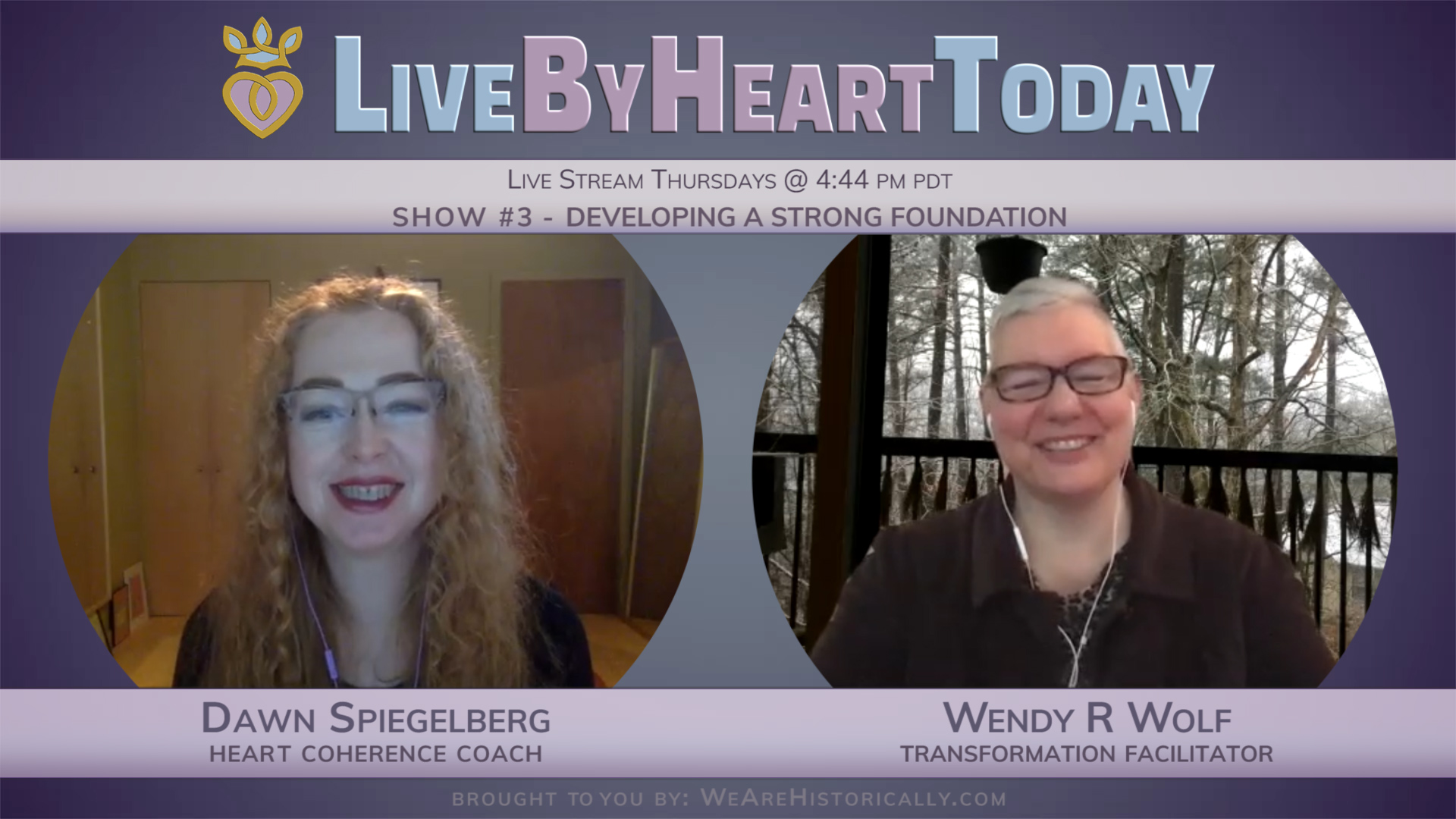 Live By Heart Today | Show #3 - Secure Foundations
Dawn and Wendy have an open heart to heart conversation about building a secure foundation and sustaining it amidst a crisis.
Opening your heart isn't an option when you're frustrated and fearful, but when we have the foundation within for safety and belonging, our experience changes to that of a connection of oneness with our heart.
This is a show designed to help navigate change and uncertainty by talking a little bit about science, a little bit about how our body works, a little bit about intuition and a lot about transformation.
Live By Heart Today is a weekly live stream hosted by Dawn Spiegelberg, a Coherence Coach and Wendy R Wolf, a Professional Transformation Facilitator.
Another creative art production by Retro Earth Studio.