Show 2 – Establishing Stillness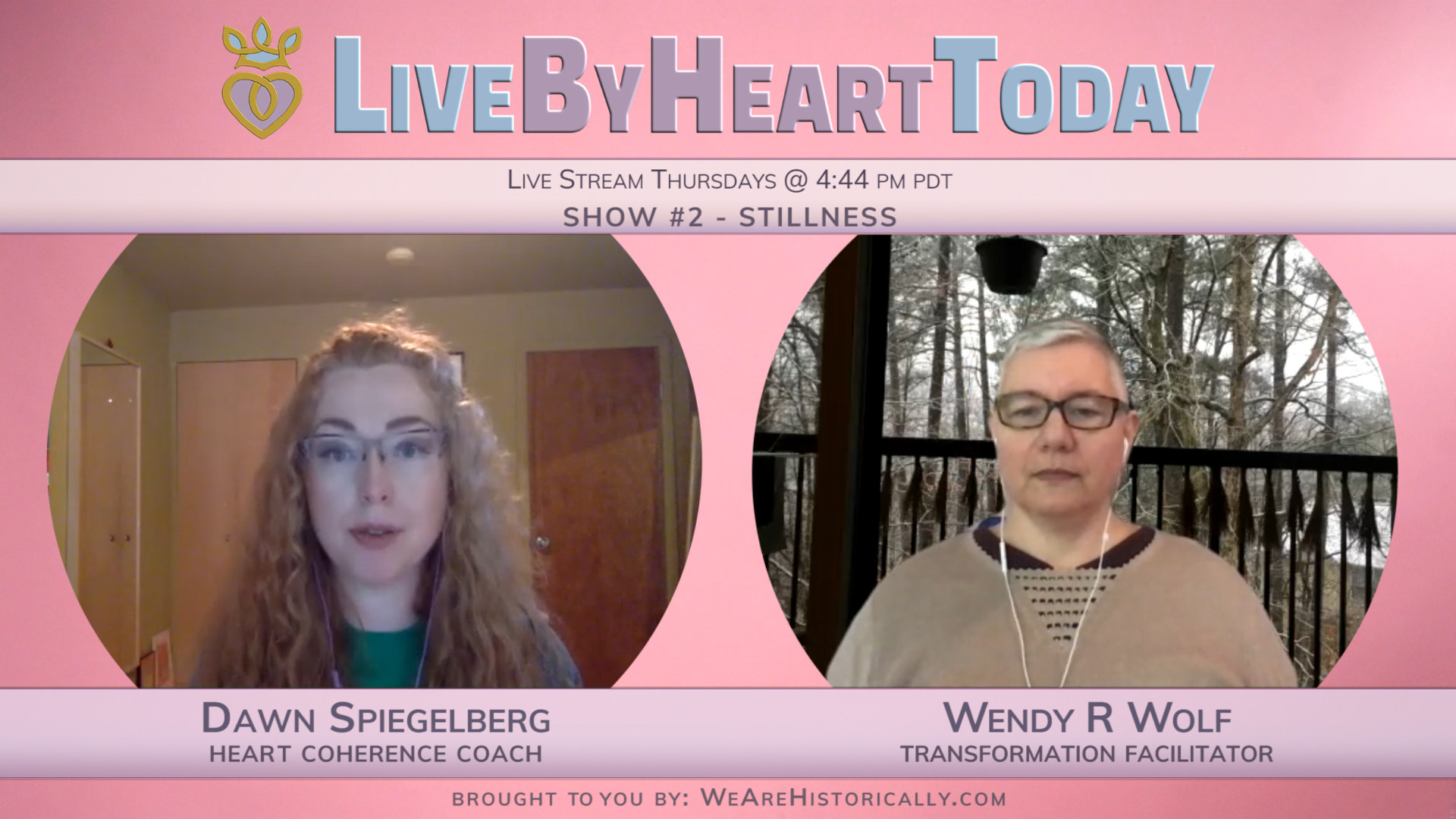 Live By heart Today Show #2 - Establishing Stillness During A Crisis
Dawn and Wendy have an open heart to heart conversation about establishing stillness within and how it helps us communicate more clearly and from a place of kindness. That's the pursuit of Live By Heart Today and the reason for practicing heart coherence.
We can have lots of body and mind practices and also soul practices that help give us a sense of Stillness. Forming a firm foundation of Stillness within is the only place that it can make any difference and from within, we project that Stillness into the world and the more we practice it, the more calm we become.
Live By Heart Today is a weekly live stream hosted by Dawn Spiegelberg, a Coherence Coach and Wendy R Wolf, a Professional Transformation Facilitator.
Another creative art production by Retro Earth Studio.