Show 1 – Adjusting To A Changing World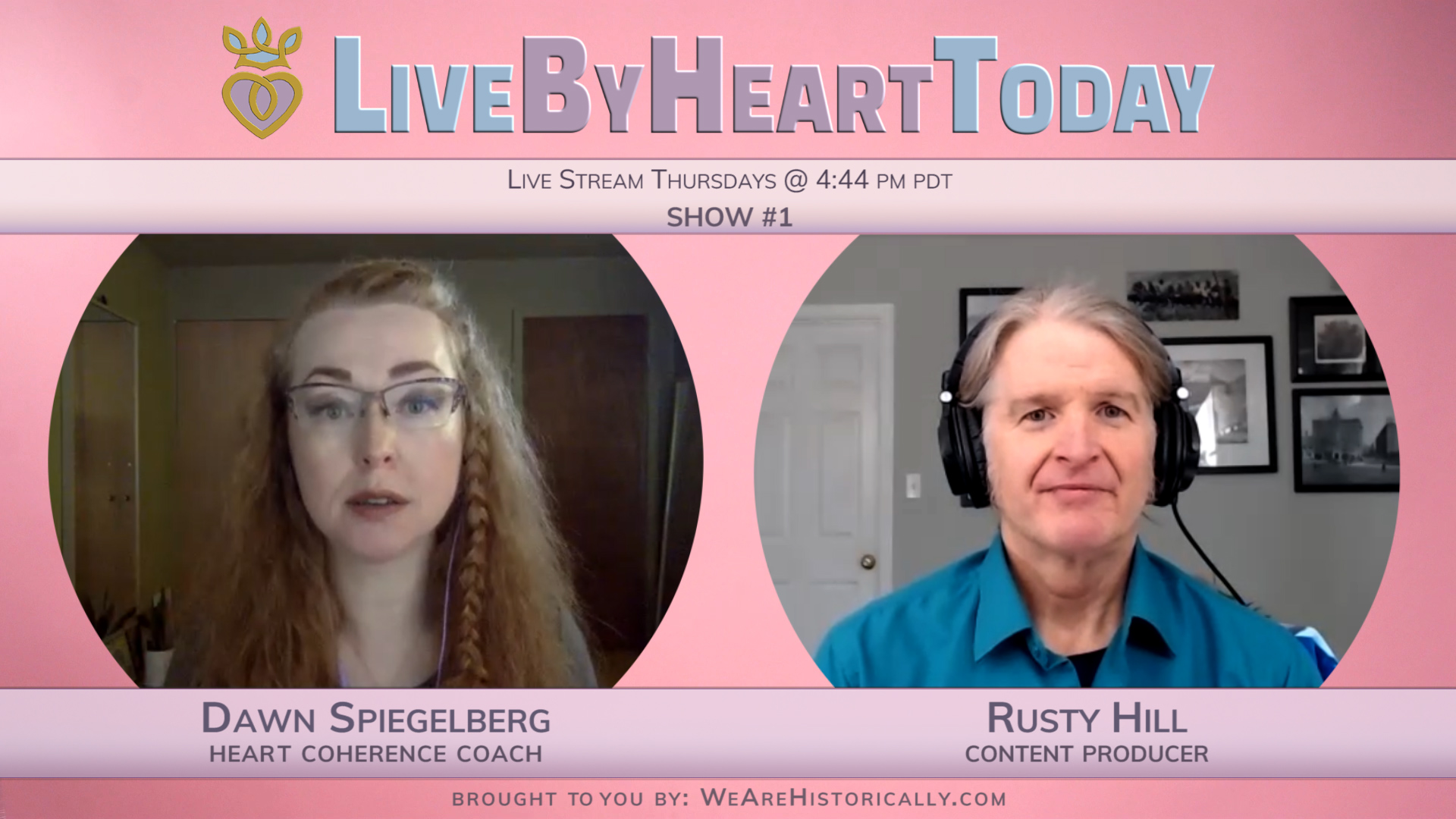 Live By heart Today | Show #1 - Adjusting To A Changing World
This show is designed to help us navigate change, uncertainty and the new world we found ourselves in. Joining Dawn for a heart to heart conversation is the show's producer, Rusty Hill of Retro Earth Studio.
Dawn and Rusty talk about tips and tools that we can use in these changing times... and even though adjusting to the current state of affairs is going to be different for everyone, the transformation process can be a smoother transition through heart coherence.
Live By Heart Today is a weekly Live Stream hosted by Dawn Spiegelberg, Heart Coherence Coach.
Another creative art production by Retro Earth Studio.