Show 9 – Living In Neutrality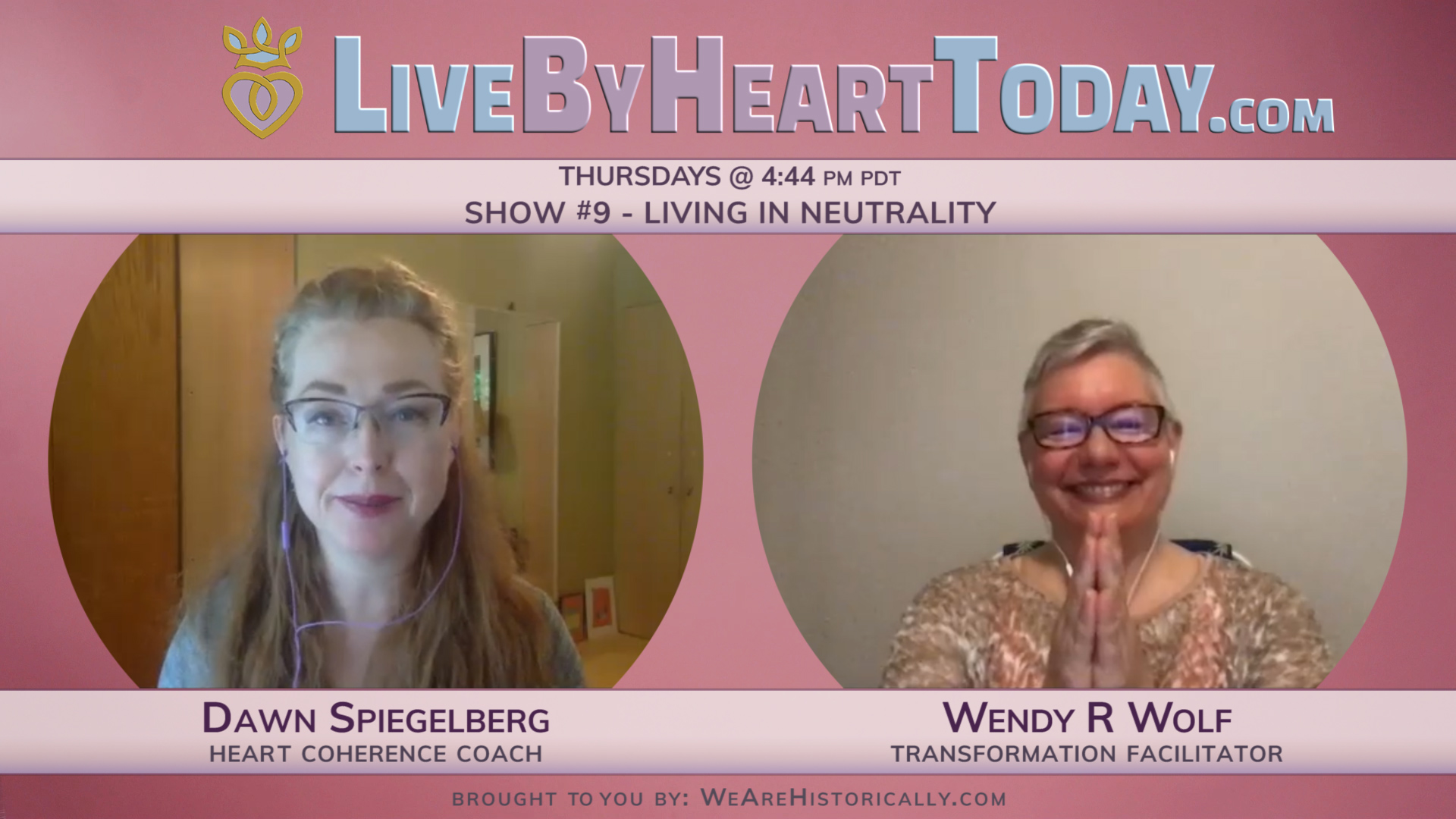 Live By Heart Today | Show #9 - Living In Neutrality
Dawn and Wendy have an open heart to heart conversation about Living In Neutrality and how we can respond and take action when we are struggling to cope with change.
Emotions are designed to put us in motion and we're talking about how to maintain neutrality in an emotional state in spite of what is happening in the world.
One way to practice neutrality is by getting a different perspective by getting outside of ourselves rather than being in turmoil all the time. Another way to achieve neutrality is by moving our bodies which shifts our physiology; and breathing is also essential in reducing our stress response by slowing it down and taking more belly breaths.
Live By Heart Today is a weekly live stream hosted by Dawn Spiegelberg, a Coherence Coach and Wendy R Wolf, a Professional Transformation Facilitator.
Another creative art production by Retro Earth Studio.